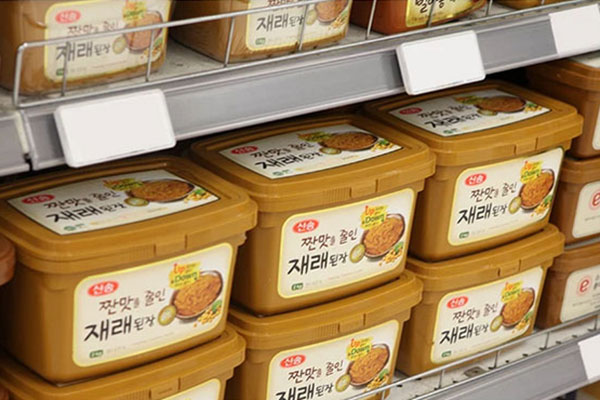 Boxes of soybean source being sold at supermarkets. [File photo]
China's Ministry of Agriculture says the country imported close to 82 million tonnes of soybean products in 2015, accounting for about 88 percent of its total demand.
Many of the imported soybean products had been genetically modified.
The ministry says China will plant more non-GMO soybean and improve yields to fill the gap between supply and demand.
By 2020, China will expand its soybean planting area to 9.3 million hectares.
China became the world's largest net importer of soybean in 1996 with a total import of about one million tonnes.
The ministry says China will focus on cash crops and industrial crops for industrialization of genetically modified crops in the current five-year period.
It notes that China will beef up research and development of insect-resistant cotton and corn.
For genetically modified crops, China currently only allows the plantation of insect-resistant cotton and antiviral papaya for commercial purposes.
The country's genetically modified imports include soybean, corn, rape-seed oil, cotton and sugar beet.