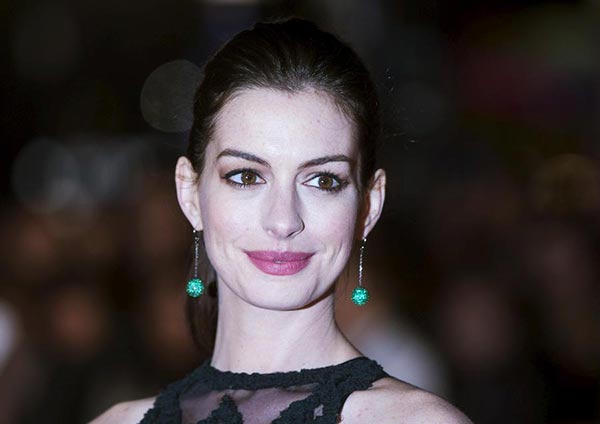 US actress Anne Hathaway poses for photographers at the European premiere of her film The Intern in London, Britain in this September 27, 2015, file photo.
It's been confirmed
Anne Hathaway
is now a mother. It's been revealed the 33-year old
Les Miserables
actress gave birth to a baby boy on March 24.
Johnathan Rosebanks is the first child for Hathaway and her producer husband Adam Shulman, who apparently like to do things in 4-year cycles. The two married in 2012 after they started dating in 2008.
Hathaway's next appearance on the big-screen will be in the sequel to 2010's Alice in Wonderland titled Alice Through the Looking Glass in which she plays the White Queen.
The Disney film, which also stars Johnny Depp, is due out in theatres in late May.
Related:
Babies rise from the soil: surprise and creation