Los Angeles Lakers legend Kobe Bryant ended his 20-year career yesterday with a stellar game where he scored 60 points.
Bryant has been idolized worldwide, including by basketball lovers in China's showbiz. Many Chinese stars shared their memories with Bryant on their social media accounts in memory of one of the greatest players in history.
Some watched the final game, either on site or in front of the TV.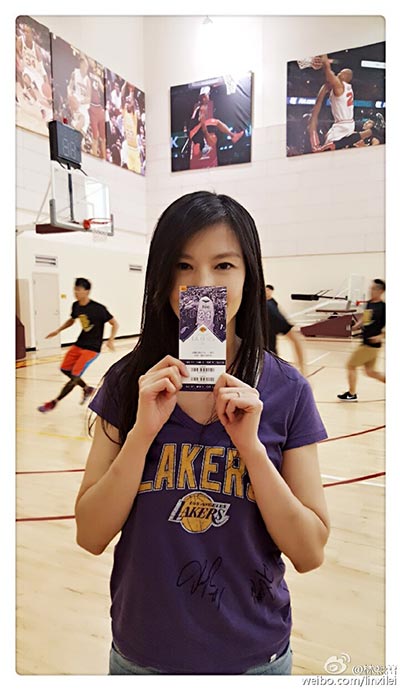 A screen capture of a Weibo post by actress Lin Xilei. [Photo/Weibo]
Actress Lin Xilei (who went to see Bryant's last game): "Omg my gift, I can see you before you retire!"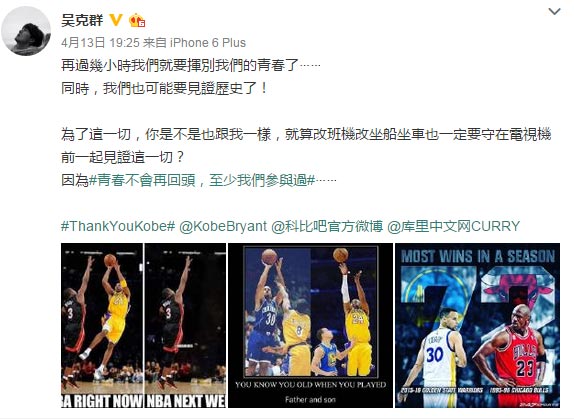 A screen capture of a Weibo post by actor Wu Kequn. [Photo/Weibo]
Actor Wu Kequn: "Several hours later we must wave goodbye to our youth. At the same time, we may witness history! For all of this, perhaps you are just like me, sitting in front of the TV to see all this happen even at the cost of changing your flights, ships or car schedules? Because youth never looks back, at least we have been there..."