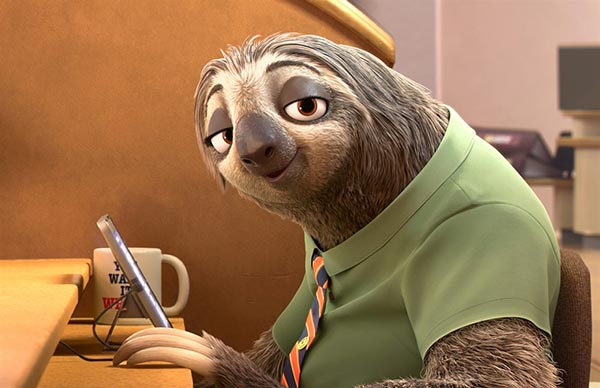 A scene from Zootopia. [Photo/Mtime]
The sloth in Disney's latest animated hit,
Zootopia
, has become a social media sensation in China, where the film is dominating cinemas.
As of Wednesday, Zootopia had raked in more than 824 million yuan ($126.3 million) in box office sales since its debut on March 4, according to ticket sales site maoyan.com.
The new movie is expected to beat Kung Fu Panda 3 to become the highest-grossing animated film in China. Meanwhile, Flash the sloth is fast becoming an Internet celebrity in his own right.
The department of motor vehicles in Zootopia is staffed by sloths, the world's slowest mammal, a sly jab at inefficient government workers.