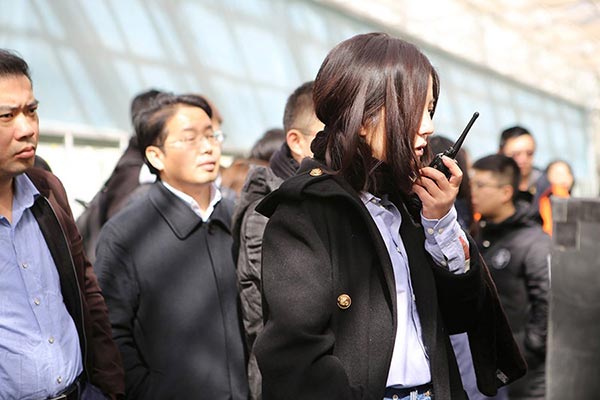 Actress Zhao Wei starts filming her second directorial work No Other Love in Beijing on March 11, 2016. [Photo/Mtime.com]
Chinese actress Zhao Wei held an opening ceremony in Beijing, marking the start of filming for her second directorial work No Other Love.
The award-winning actress says this will be her second collaboration with renowned screenwriter Li Qiang, three years after her directorial debut So Young.
No Other Love will portray a plant expert, who recaptures the courage to start an adventure of love with a middle-age scholar.
Rising to fame for starring as Xiaoyanzi in the hit TV series My Fair Princess, Zhao is regarded by many as a "national idol."
After performing in many box-office smash hits and gaining several top acting awards, the actress shifted her career focus to directing in 2012.
Her directorial debut, based on a best-selling novel, became a major success at China's box office, grossing over $118 million. It was made on a tiny budget of only $5 million.
The leading cast of No Other Love has yet to be announced, but some reports indicate actress Yuan Quan and director-actor Leon Dai may take the major roles in the film.
Related:
2016 Canadian Screen Awards held in Toronto