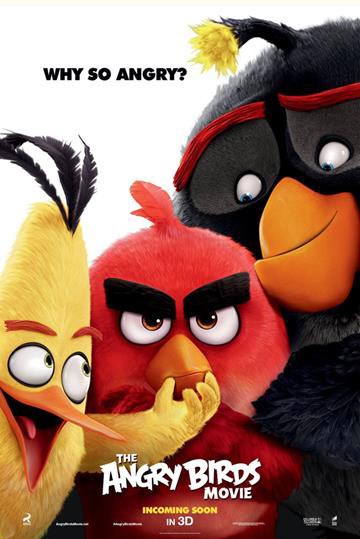 A poster of The Angry Birds Movie. [Photo/Mtime]
Hatchlings of
The Angry Birds Movie
are getting a head start by sending their early Easter greetings.
In this new teaser released by Rovio and Sony Pictures, the animated baby birds share with fans their favorite Easter memories and explain what the Easter Bunny does for the holiday.
Adapted from the mobile game franchise "Angry Birds", the movie will reveal why the birds are so angry.
The movie will take audiences to an island populated entirely by happy, flightless birds except for three birds including bad-tempered "Red", speedy "Chunk" and the volatile "Bomb".
These three have always been regarded by others as outsiders until the island is visited by mysterious green piggies, and it's up to these unlikely outcasts to figure out what the pigs are up to.
The main trio of Angry Birds will be voiced by Jason Sudeikis as "Red", Josh Gad as the speedy "Chuck", and Danny McBride as the volatile "Bomb".
Written by The Simpsons creator Jon Vitti and co-directed by Fergal Reilly and Clay Kaytis, the movie is set to debut on May 20 in United States this year.
Related:
Film on eminent Chinese monk Xuan Zang to debut in April