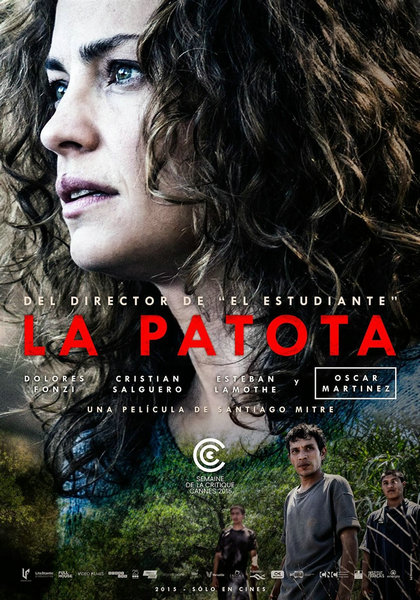 Poster of the film Paulina [Photo/Mtime]
The 6th Beijing International Film Festival comes to an end amid applause and wows after a star-studded red carpet and the "Tiantan Awards" ceremony on April 23, where Argentine film Paulina becomes the biggest winner.
A total of 15 shortlisted films, selected from 433 applied cinematic works from 42 countries, were presented to the public and reviewed by the jury committee that consisted of global film gurus: Rush Hour director Brett Ratner, Best-Foreign-Language-Film Oscar winners - German director Florian Henckel-Donnersmarck, Yugoslavian director Danis Tanovic and Japanese director Takita Youjirou, Romanian director and scripter writer Corneliu Porumboiu, Hong Kong film director Teddy Chan, and celebrated Chinese actress Xu Qing.
Argentine thriller film Paulina, director by Santiago Mitre, became the center of attention at the night, winning three awards in a row- Best Picture, Best Actress, and Best Screenplay. Director and scriptwriter Santiago Mitre, writer Mariano Llinas and actress Dolores Fonzi took home the awards. The film was previously screened in the International Critics' Week section at the 2015 Cannes Film Festival where it won the Nespresso Grand Prize and the FIPRESCI Prize.
The film follows a lawyer turned schoolteacher who pursues her political ideals. It explores the characters to an act of violence - the victims and the perpetrators - and examines how violence triggers different ideas of justice.
Two nominated Chinese film also won honors. Chinese actor Jin Shijie won Best Supporting Actor for his performance in the film The Master while director Han Yan received Best Visual Effects Award for his work Go away Mr. Tumor.
"They (15 nominated films) are professionally produced and shed lights on the diversity of our world," said Brett Ratner, chair of the jury committee, "after deep consideration, debate and careful selection, I am fully convinced that all the announced winners deserved the honors."