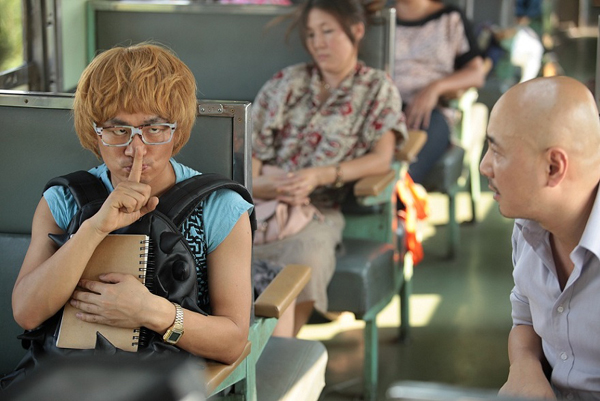 Xu Zheng (right) and Wang Baoqiang play the main roles in Xu's 2012 directorial debut, Lost in Thailand. Photo provided to China Daily
His comments are echoed by Cheng Jiaqi, managing director of Shanghai-based Fundamental Films, which has a close connection with Hollywood and European film makers.
"Lost in Thailand works as a good case for commercial productions. The crew has accurately calculated and designed the number and timing of gags based on viewers' reaction," she says. "Movies are born as a commercial production. The more you know the market, the more you get from it."
While many see comedies as a future trend, others have raised concerns the genre can be easily filled with shallow jokes and lacks core values.
"It's hard to predict an upcoming sequel's box office based on its previous installments' performance. Numerous cases in history show that movies with enormous expectations can suffer huge losses," says Zuo Heng, deputy director of cinema studies at the China Film Archives.
"Most of the hit comedy blockbusters are a bit different from the traditional ones because of a close connection with fashion and style. Set in tourist destinations or filled with top brands, they show viewers the life they are dreaming of," he says.
"But such models are easily repeated and moviegoers will eventually get bored. The evergreen comedies are those that discover the ridiculous side of life and humanity. They not only make people laugh but also push them to think."
Related:
China's holiday box office booms