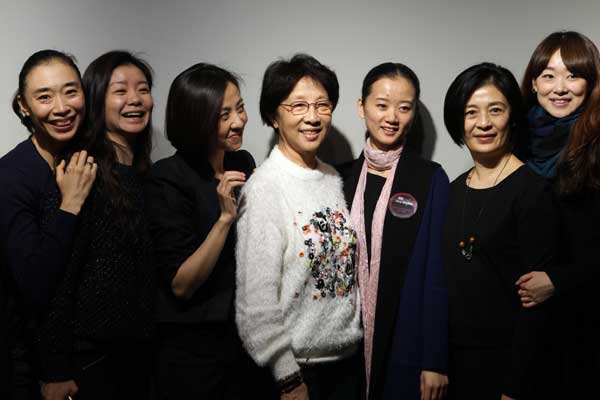 Zhao Ruheng (center) with dancers of the National Ballet of China. Zou Hong / China Daily
Zhao Ruheng will never forget her trip to Hong Kong in 1980, when she participated in a summer workshop organized by the Royal Academy of Dance.
For Zhao, dance director of the National Center for the Performing Arts in Beijing and former president of National Ballet of China, the trip was her first encounter with the UK-based examination board, one of the world's most influential dance education and training organizations with a focus on classical ballet. The experience was the beginning of a new chapter in Zhao's career.
She was not only given an English name, Sonia, by one of the ballet teachers, Jean Bedells, whose mother Phyllis Bedells was one of RAD's founding members, but she was also inspired by the teaching methods of RAD.
Ever since that trip, Zhao has been using the philosophy of RAD to influence Chinese ballet dancers. When she was president of the National Ballet of China in 1995 she used RAD methods to train dancers.
On March 19, Zhao, who is now the artistic consultant of Morning Star Ballet, a Beijing-based ballet educational organization, announced the official arrival of RAD on the Chinese mainland.
Morning Star Ballet, RAD's first authorized organization on the Chinese mainland, will offer both non-vocational and vocational training. Children's graded courses and RAD teacher certificate programs are all based on the RAD examination and qualification system.
"I gained a new perspective about ballet from RAD, especially the understanding of the mechanics of muscles, bones and joints with applications in a scientific way," says Zhao, 71. "I can still remember dancing while holding the music score. The music was written for child dancers and it was quite a lot of fun."