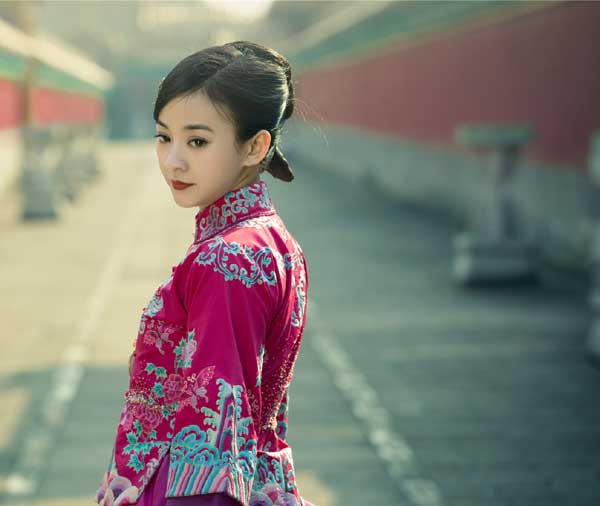 Screen capture of Xin Bu Bu Jing Xin, starring Taiwan actress Ivy Chen. Photo provided to China Daily
Tong Hua, a Shaanxi native, wrote a novel to get over her boredom after quitting her job as a financial analyst in 2005. When she uploaded the first few chapters of her book back then, it became a hit online, turning Tong into a celebrity author.
The book, Bu Bu Jing Xin, or Scarlet Heart, was printed in 2005, and it made a media splash as a best-selling novel that year. It has a Mary Sue-like character who "travels back" to the Qing Dynasty (1644-1911) and, among other adventures, gets involved in a love triangle with two princes.
Now the book is being adapted into a movie titled, Xin Bu Bu Jing Xin (Time to Love), starring Taiwan actress Ivy Chen and Canadian-Chinese actor Shawn Dou. The producers are pushing for its premiere on Qixi (the Chinese equivalent of Valentine's Day) that falls on Aug 20 this year.
In the light of this development, China Daily recently asked a few trade analysts if book-based movies made for good business in the country's entertainment industry.
Amid mixed opinions, an emerging trend is that moviemakers are seeking online novels because of the lower production costs, compared with scripts written by established authors and commissions to publishers of offline books.