Getting to the meat of the matter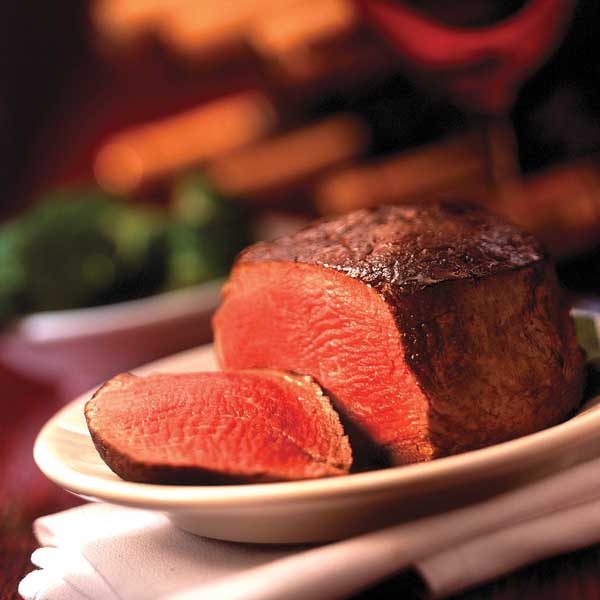 Photo provided to China Daily
A seminar on steak, with a nice red table wine to wash it down, quickly became a rave session for the rib-eye at a recent tasting lunch at Morton's Beijing, the capital's branch of the famed Chicago steakhouse.
"It's all about marbling, the integration of fat in the meat," says Tony Mesiano, the wholesale importer of chilled Angus beef from Rangers Valley in New South Wales, Australia. Mesiano shared some butchering basics-including "where to cut" tips by demonstrating on the backside of the restaurant's grinning executive chef Peter Yu. (His remarks were edited for the lack of space.)
Why Angus beef?
Angus is the next-best for marbling, which is critical for very tender steak. It takes 600 days of feeding to get the right marbling in the famous Wagyu beef, but only 300 days for Angus cattle. So we use the Wagyu feeding process with Angus cattle to produce excellent beef.
Hasn't all imported beef in China been frozen before shipping?
Not ours. That was the law for about one year, after a food-safety scare. But now we are one of 10 suppliers that have been approved to bring chilled beef into China, into our State-monitored warehouse in Shanghai. So we have a competitive advantage, at least for a while.
Today we're tasting bone-in rib-eye, sirloin, tenderloin filet and a rib-eye roast. The rib-eye seems to be the favorite. Is that a matter of Chinese taste?
Oh, no, it's my favorite too-it's the only steak I make sure to take the leftovers home with me. The fat at the end of this cut melts away in cooking and keeps the meat very tender. Tenderloin is leaner-and more expensive.