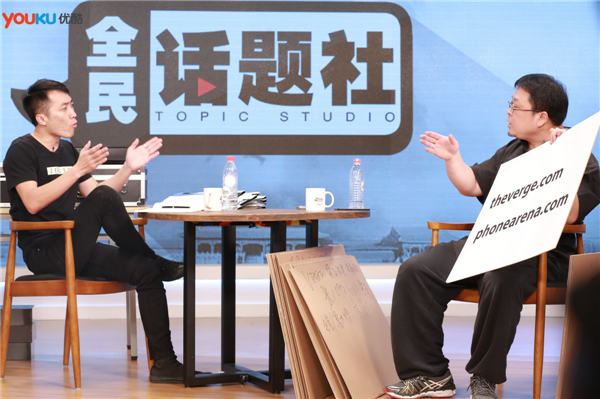 Youku's Topic Studio program brings newsmakers to debate current affairs. One invites Luo Yonghao to join the debate. [Photo/China Daily]
Chinese rock star Wang Feng made a brave move by broadcasting his concert in real time three months ago.
His Storming concert drew up to 60,000 fans to Beijing's National Stadium, while another 75,000 watched it on LeTV.com.
The online viewers brought in an additional 2 million yuan ($326,500) in profit by paying 30 yuan a ticket, supplementing the 25 million yuan made from actual concertgoers.
LeTV.com's music department director Yin Liang says it was more than he'd expected, given that IT projects usually require a lot of investment before they make money.
"The combination represents a new business model for both the music industry and its Internet complements," Yin told China Daily in an earlier interview.
Chinese video websites have been offering live shows since 2012.
LeTV.com previously broadcast a program called Live Life that regularly featured concerts by niche singers. Live performances were occasionally seen on other platforms, such as Tudou.com.
But sites are upping the stakes in the wake of Wang Feng's recent success.
They've started broadcasting superstars' shows and are making live shows regular facets of their schedules.