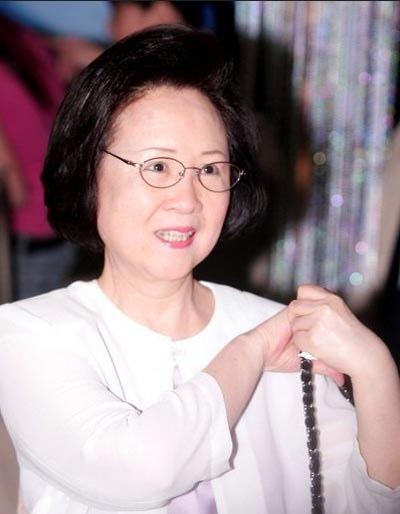 Novelist Chiung Yao claims scripwriter Yu Zheng plagiarized her works. [Photo/Mtime.com]
HANGZHOU, April 16 -- The audience rating of a television drama has soared after Taiwanese writer Chiung Yao claimed it infringed her copyright.
The historical series "The Palace: The Lost Daughter" was written and produced by Yu Zheng, a screenwriter from the Chinese mainland.
However, Chiung, 76, has accused Yu of copying her 1993 book and television series "Plum Blossom Scar" in a letter to China's State Administration of Press, Publication, Radio, Film and Television, the country's top TV watchdog.
She also demanded that Hunan Television take the series off air.
The dispute made Yu's ongoing drama more popular.
Official statistics showed the audience rating of the series increased from Monday's 2.22 percent to 2.45 percent on Tuesday, making it the most viewed show on the Chinese mainland.
"I knew I would make Yu's drama more popular, but I could not remain silent," Chiung said.
The watchdog has yet to respond to her letXter.
Chiung, well-known for her romantic love stories, began writing in the early 1960s.