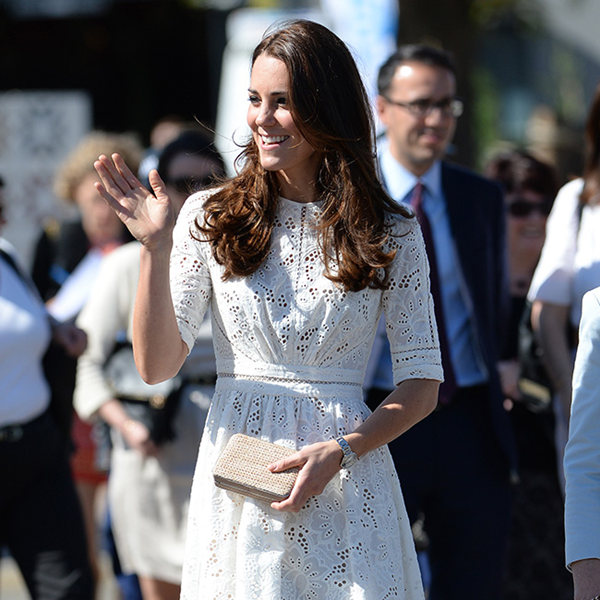 Duchess Catherine in Zimmermann [Photo/Agencies]
Australian designers have praised the Duchess of Cambridge's style.
Despite the 32-year-old star shunning all but one Aussie-made piece for her royal tour Down Under, renowned fashion star Carla Zampatti has praised Catherine for her "wonderful taste" and trend-setting status at a glittering reception for the Royal couple at Parliament House in Canberra.
The designer told the crowd: "She is so impressive, so warm and intelligent. Australia has become enchanted with this couple and Kate is the best promotion of the fashion industry I can think of.
"She is approachable, modern and is not dictated by fashion. She knows who she is. I thanked her for being so beautiful in everything she wore."
Carla was joined by fellow fashionistas Akira Isogawa, Simone and Nicky Zimmerman and Camilla Franks at the event hosted by Prime Minister Tony Abbott.
According to the MailOnline, design duo Simone and Nicky Zimmermann said they are gearing up for the Kate-effect to take full force this June when their dress worn by the duchess to Royal Easter Show becomes available from stores in the UK, US and Australia.
The designers have already been inundated by pre-orders and positive feedback about the elegant white dress, which they didn't know Catherine was going to wear until the very last moment.
Nicky enthused: "You couldn't hope for a more beautiful, fresh gorgeous young woman to wear your dress. She looked divine. I think she's under an enormous pressure [to look great] and she does. She looked absolutely immaculate, young and stylish."