In today's trending, thousands of people form a giant human lung in Beijing, drones become Xinhua's first 'aerial reporters', and a tree-climbing competition kicks off in Xiamen.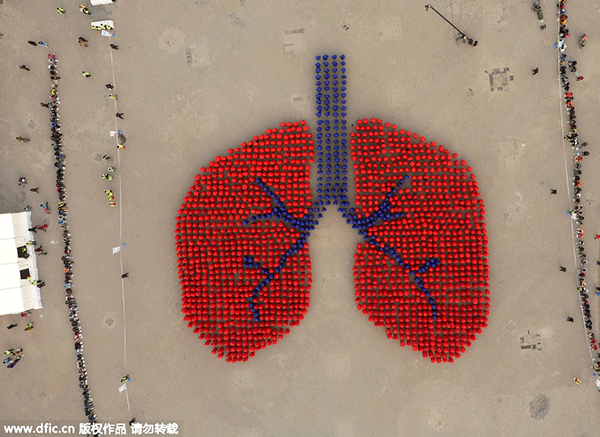 Volunteers shape like a human lung. [Photo/IC]
World's largest 'human organ' formed
As the capital has been suffering from heavy smog in the past few days, thousands of volunteers formed the shape of a giant human lung at the Garden Expo in the Fengtai district in Beijing on Sunday, setting a Guinness World Record, dfic reported.
The event, involving 1500 volunteers from universities and non-profit organizations, was initiated by a health research center in Beijing, to promote awareness for people to protect their lungs from air pollution.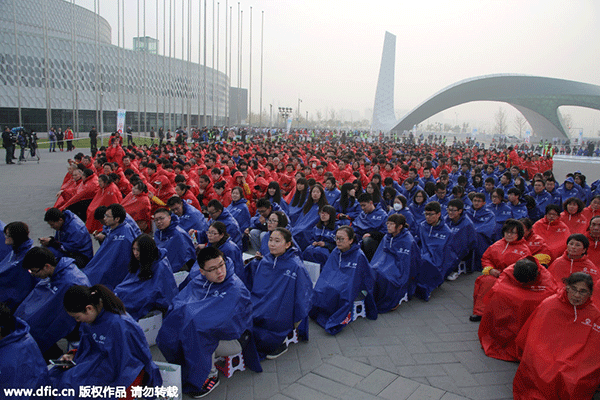 The volunteers are seen at the Garden Expo. [Photo/IC]