Square dancing in Russia's most famous square. Five detained after girl dies following "training" in a school for teens with problems. And a family suspects a man who drowned in a fishing pond after release from police custody was tortured.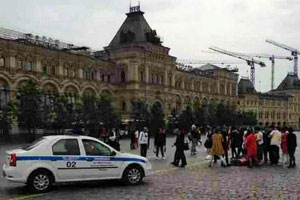 Square dance occurs in Moscow
Chinese senior citizens broke new dancing ground - Red Square in Moscow - with square dancing. The dancing caught the attention of local police, who went to the site to check out the activity, gmw.cn reported on Sunday.
Square dancing, a type of dance popular with the elderly in China, has been launched anywhere at anytime, such as at subway exits, in train carriages and even on the expressway. In April, several seniors were seen square dancing in the square of the Louvre Museum in Paris.
Related:

Family suspects drowned man tortured
A man named Xia Wenjin was found dead in a fishing pond after being released from detention in a local police station in Pu'er city, Yunan province, on June 14, Beijing Times reported.
Xia was detained on May 5 for theft. After eight days of detention, his body was recovered in a fishing pond. The police said Xia drowned, but Xia's family doubted that, saying they think he was actually tortured to death because there were several bruises in his body. The case is now under investigation.
Related:
Legal strides made to end police torture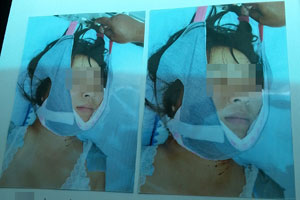 Rebellious girl died after torture in "special school"
A 19-year-old girl was sent to a school for teenagers who have issues such as internet addiction and learning weariness because she was reluctant to go to school, according to her father.
She died after she was "extra trained", hen.chinadaily.com.cn reported on Sunday.
According to another girl who was in the same training with the girl who died, five teachers lifted them in the air and then threw them to the ground repeatedly and severely, ignoring their pleas for mercy even after they began to bleed.
Five people who were involved in the case have been detained by police.
Related:
Stricter laws can check child abuse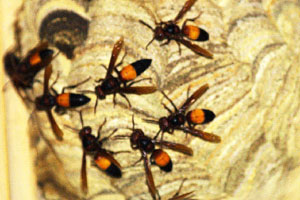 Fire bureau gets more calls on hornet nests
The Beijing fire bureau got 27 requests to remove hornet nests in less than a week recently, according to the 119 firefighting command center. Firefighters removed more than 20 hornet nests on June 3 alone in Shijingshan district.
In recent years, a growing number of the fire bureau's calls in summer are related to hornets. From May 1 to June 1, Beijing got 103 calls for social aid, of which 81 were related to hornet-nest removal.
Related:
NW China hornet attacks leave 42 dead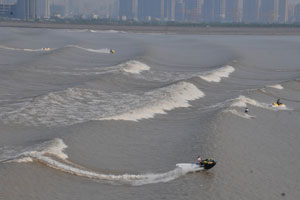 2 women drown while watching river tides
Two women died while watching the Qiantang River tide on Sunday morning in Hangzhou, police said.
The two women and one man were watching the tide before the three were pulled into the water by a tidal wave at about 3 am, police said. The man was washed to the riverbank after he fell into the river and managed to make it back to land safely, police said.
Related:

Man sentenced to death for killing wife
A man has been sentenced to death with a two-year reprieve for killing his wife, Beijing Times reported on Sunday.
The 27-year-old man strangled his wife on Oct 16. In August, the man's wife had gone to live with her parents in Daxing district after quarrelling with the man's mother. The man tried to persuade her to return home, but ended up killing her after she threatened a divorce and demanded the man's parents kneel down and apologize.
Related:
Man gets 10-year sentence for killing father

Man goes to jail for job placement con
A fake journalist was arrested in Shiyan under suspicion of scamming women out of more than 200,000 yuan ($32,200), xinhuanet.com reported.
Posing as an employee of several newspapers, Guo Jiazhou swindled money by telling middle-aged women he would marry them and get their children jobs.
Related: