Did a microphone cause a man's death at a karaoke bar? Endangered animal specimens sell at a Beijing exhibition hall. The body of a missing mother-to-be in Shenzhen is found a day after she was swept away by flooding over the weekend.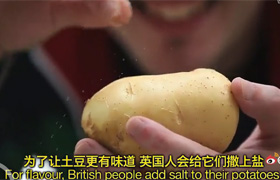 Potato-enthusiastic UK A video by China Radio International that humorously mock UK's simple cooking methods went viral online. In the video dubbed A Taste of Britain, anchorman Stuart Wiggin carefully sprinkle a layer of salt on a cooked potato and said such a delicacy could sustain British people all day without feeling tired.
The British Embassy to China in February solicited opinion of Chinese web users' impression of British food, and potato-cooking topped the list.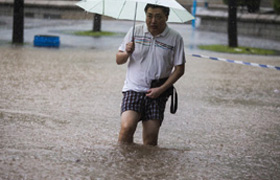 Missing pregnant woman's body found
The body of a 21-year-old woman who was 8 months pregnant, which was swept by a rain-triggered flood on Saturday, has been found under a bridge in Shijing community in Shenzhen, South China's Guangdong province on Sunday, reported Nanfang Metropolis Daily.
An intense rainstorm pounded southern Guangdong on Saturday and Saturday, causing landslides and roads to wash out in many areas.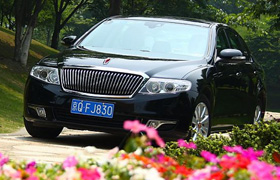 Domestic vehicles are main force as military official cars
Over one thousand Hongqi H7, or "Red Flag" H7, sedans have been delivered to the People's Liberation Army as official military vehicles, PLA Daily reported on Sunday.
Red Flag H7 is the third domestic brand ever used for military cars, after GAC Chuan Qi and FAW Pentium. A decree issued on Nov 25 stipulated that new official car orders should be domestic brands rather than joint-venture or overseas automobiles.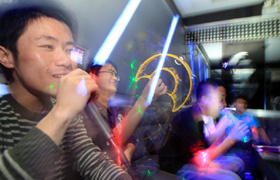 Karaoke death
Nanning police are investigating a man's suspected death, which may have been caused by electric shock from a microphone at a Karaoke bar, gxnews.com.cn reported Monday.
The man surnamed Zhao, 21, suddenly collapsed and died in the incident. He was using a wire microphone, which might have caused the accident.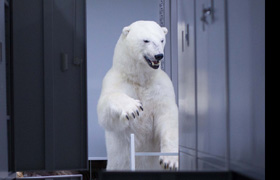 Bear specimen sold for 600,000 yuan
Endangered animal specimens fetched high prices at a Beijing exhibition hall, with one man paying 600,000 yuan ($97,000) for a polar bear, Beijing Youth Daily reported. The report said the sale or collection of wild animal specimens is allowed if permission and a collection certificate have been obtained from the forestry bureau. Buyers use such specimens to decorate businesses or houses. Animal protection experts say the specimens should not be collected privately.

Women sue travel agency for death
Two women sued a Beijing travel agency after their mother drowned in the Dead Sea during a sightseeing tour in Israel. A Chaoyang district court has accepted the lawsuit, in which the women ask 980,000 ($157,215) yuan in compensation from Beijing Hua Yuan International Travel Co Ltd, Beijing Morning Post reported on Sunday. The women say the company is responsible for the accident because it failed to stop elderly people from swimming in the sea.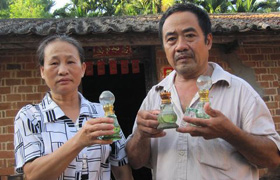 Farm has power, water again after 23 years
Electricity was restored on Sunday to residents of a farm in Wanning city of Hainan province, who refused to move out after they held out for more than 20 years, the People's Daily website reported on Sunday. Twenty-three years ago, the city government planned to establish a holiday resort on the farm, but the residents said the proposed compensation was not enough, the report said. The government later cut off electricity and water to the farm.

New index gauges farmers' happiness
The first farmers' happiness index has been issued by Central China Normal University in Wuhan, China Youth Daily reported on Sunday. The happiness index for farmers is 0.5578 (1 being the full mark), which represents a medium level. Researchers also found that the happiness index for migrant rural workers is lower than for farmers. More than 3,600 farmers from 31 provinces were interviewed.