Snacks bought by Premier Li Keqiang during a surprise visit to shops in Haikou sell out within minutes, seven members of one family have died after being exposed to a chemical at their workplace卆nd a multimillionaire is accused of murder ten years after assuming a new identity.


Premier Li makes surprise visit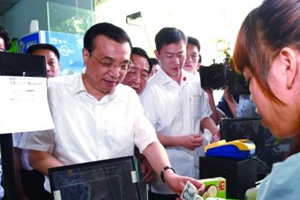 Chinese Premier Li Keqiang made a surprise visit to convenience stores in Haikou after a visit to the city's Administration for Industry and Commerce on Friday.
The photos of Li walking in the street and going to the shops immediately went viral.
"Premier Li Keqiang bought a box of coconut milk and coconut chips from me which cost a total of 19 yuan ($3.05)", said Han Yuqiong, a sales assistant at Yizhiqia convenience store.
And the snacks similar to those bought by Li immediately sold out after his visit.

Related:

In photos: Premier Li meets the press


Seven members of one family die of arsenic poisoning
Seven relatives of a man named Zhu Churan have died due to arsenic poisoning in Shimen county, Hunan province, Legal Evening News reported on Sunday.
Zhu's family lived near a factory producing realgar powder - and they all worked at the company which was seen as a good employer. Realgar is an arsenic sulfide mineral, but the local residents are unaware of health-related issues, and Zhu and many of his neighbors have different degrees of arsenic poisoning.



Footprints of prehistoric predator in Sichuan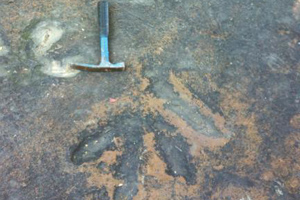 Paleontologists from China, Germany and the US have concluded that recently discovered four-toe footprints in Panzhihua, Sichuan province, are most likely related to a creature in prehistoric times which could easily kill dinosaurs, according to wccdaily.com.cn, the online edition of a newspaper in Western China.
The paleontologists think the footprints concern Archosauria, which often reached a length of more than 5 meters and lived during the Late Triassic Period, 252 million to 201 million years ago.







Multimillionaire becomes murder suspect
Police in Yueyang, Central China's Hunan province, arrested a man who owns an investment company worth tens of millions of yuan, over a murder committed a decade ago, according to the Morning Herald, a daily newspaper in Hunan.
The man admitted that he was involved in the knife fight ten years ago that left another man dead, and he then changed his identity.



Tourist killed, 4 others injured in cable car fall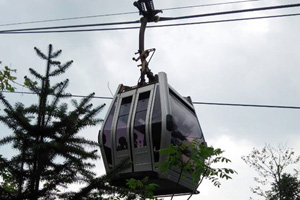 One tourist was killed and four others injured when a cable car fell off the cableway at a mountain resort.
The accident happened at Mount Dujuanshan, a well-known destination in Jinggangshan, a city government spokesman said.
It was caused by equipment failure, but no details were given.

Related:

One dead in China cable car plunge


5 detained after fatal bus accident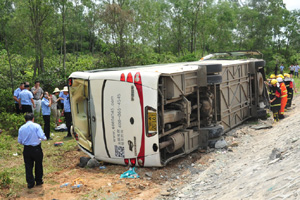 Five people have been detained following a bus accident on Thursday in which eight students were killed and 32 others were injured, police said on Sunday. Those detained included the principal of Xincai School, the bus driver and an executive from the bus company. The bus, carrying 47 people, overturned at about 11 am on Thursday in Chengmai county, where the school had organized an outing for 586 students on 14 buses.

Related:

School bus overturns, killing 8






Woman held after allegedly hitting officer
A woman was taken into police custody for allegedly attacking a traffic policeman on Thursday afternoon. The woman, surnamed Fu, was stopped by police officer Zhang Jianlin in Chengdu when she was riding an electric bicycle together with a man. The officer told the couple that it was illegal for two people to jointly ride one bicycle and they would be fined 20 yuan ($3.20). The couple refused to pay, and Fu allegedly slapped the policeman while he was trying to seize the bicycle.

Related:
Student detained after killing policeman, teacher in Moscow school

Cameras capture footage of panda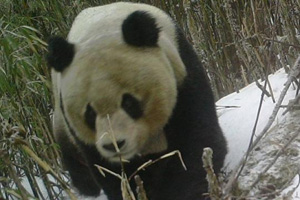 Two cameras in a protected area of Leibo county have filmed a panda for the first time since the cameras were placed there in 2007, China News Service reported on Sunday. While sorting out video coverage from the cameras, workers found 20 minutes of footage of a panda eating bamboo on March 9. The animal was 10 to 15 years old, said Zhang Mianyue, deputy director of the protected area.

Related:

More than pandas in Chengdu