A Hong Kong court confiscates HK$40 million in bail money. An erotic poster for a chat app is removed from a primary school in Guangzhou. And two cobras crash a farmers' birthday party.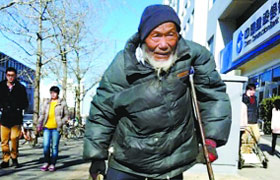 Old veteran return home after years of wandering
Lei Guodian, an 83-year-old veteran who lived by street begging in Beijing for 23 years, finally returned to his hometown in Linying county of Henan province on Saturday. He will be taken in by a local nursing home for the rest of his life, Henan-based Dahe Daily reported Wednesday.
Lei participated in the War of Resistance against Japanese Aggression and China's civil war before 1949. His left hip was injured in the workplace and he became disabled, before coming to Beijing to make a living as a beggar.
Lei's story went into the public spotlight, after a feature story on beggars at Beijing West Railway Station by Xinhua News Agency, released on Sept 23, 2013, was widely circulated.
Related:
93-year-old veteran, nude model, draws nation-wide sympathy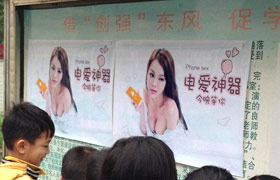 Erotic adult app ads scrapped in primary school
An erotic poster with a bold, suggestive slogan in a primary school has been torn down after furious parents lodged complaints, in Guangzhou, capital of South China's Guangdong province, haiwainet.cn reported on Tuesday.
The poster is a chat application advertisement, which shows a half-naked girl in a tub. Parents said pupils can handle smart phones very well and the app would have an adverse effect on them.
Related: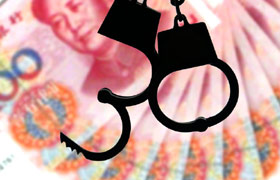 Highest bail confiscated
A Hong Kong court confiscated a woman's bail of HK$40 million ($5,160,000) after discovering that she jumped bail, Njdaily.cn reported Wednesday.
Zhao Danna, 22, from Chinese mainland, was detained in June 2013 on suspicion of laundering HK$10 billion during December 2012 in Hong Kong. She was released in December after paying HK$30 million in bail, on the condition that two of her bail bondsmen provided another HK$5 million each.
The two bondsmen were ordered to hand in a total HK$10 million before June.
Related:
HK ranks Asia's No 1 in money laundering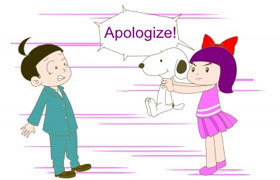 Couple break up after fight over doll
A man in Wuhan broke up with his girlfriend of four years after the couple had a fight over the Snoopy doll that the woman always brought with her on their dates, Wuhan Morning Post reported.
The 22-year-old woman would order food for her doll - the dog from the Peanuts comic strip - and even buy movie tickets for it, the report said. On the couple's last date, the woman said Snoopy wanted to go to the bathroom and asked her boyfriend, 27, to take it there. The man threw the doll to the floor, after which the woman slapped the man.
Related:
A couple, both 87, divorces for monetary reasons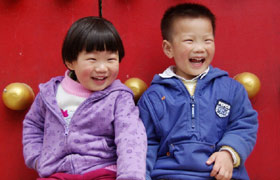 Hopeful second-child mothers in 30s
Shenzhen women aged 30 to 39 have shown the most desire to have a second child, the city said after starting to accept applications from qualified families on March 28 .
Up to April 3, 277 families applied to have a second child. Seventy-six percent of the hopeful mothers were aged 30 to 39, 1 percent was older than 40, and the remainder were 20 to 29, according to the city.
 Related:
Most Shenzhen hopeful second-child mothers in 30s

Old man dies after guard refuses entry
A man, 83, died from coronary heart disease in Nanchong after a doorkeeper refused to unlock a gate, citing a regulation that it had to be locked after 9 pm.
The man's son finally broke through the gate two hours later but his father died on the way to a hospital, West China Metropolis Daily reported.
Related:
Cancer patient carried on a stretcher to bank counter to change PIN

'Truth or Dare' loser arrested for police call
Police in Wenzhou detained a man for making a false criminal report, Qianjiang Evening News reported on Tuesday.
The man, surnamed Lin, was drinking with his friends on Sunday night when he lost in a game of "Truth or Dare". His penalty for losing was to call an important man to come over, so Lin decided to call the police. Lin reported that a fight was in progress, forcing police officers to show up.
Related:
Patient asks police to get his cellphone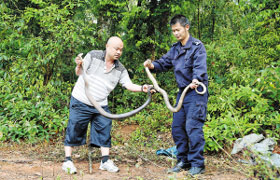 Two cobras crash farmers birthday party
Two cobras frightened a group of farmers at a birthday party in Menghai county, Yunnan Information Daily reported on Tuesday.
The snakes had entered a yard where the farmers were celebrating the birthday on Sunday. The farmers called the police, who caught the snakes and released them into the wild. Each was 1.8 meters in length.
Related: