Buddhist monks organize a part-time anti-terrorism force, rumors of deaths in Maoming protest are wrong and the University of Rochester likes a student who likes ramen noodles.
Monks part-time anti-terrorism force
A Buddhist temple of about 1,700 years in East China established an anti-terror group, the first Chinese temple to do so, chinanews.com reported Wednesday.
The group at Lingyin Temple in Hangzhou city contains 20 monks and 25 other security guards. It was organized in light of the Kunming terror attack on March 1 which killed 29. The temple was first built in 326 AD.
Related:
Monks mourn the dead in Kunming terror attack

No deaths in Maoming protests
People's Daily in Thursday's report said news that 15 people died and 300 were injured in anti-paraxylene (PX) protests in Maoming city are rumors.
Xeng Yi, a spokesman for the city, said he was on the site of the protest on Sunday before the municipal party committee, when police cleared the parade by firing tear gas. Two people were injured, but no one died.
He also denied online rumors that tanks were used in cracking down the protest.
Related:
Maoming to consult public over PX project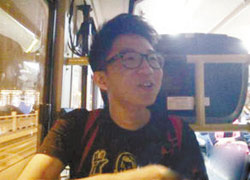 Ramen noodles lover gets nod
A senior student in East China was recruited by the University of Rochester for being keen on ramen noodles, a Weibo post by an education agency announced.
The admission letter to the student in Fuzhou city, Fujian province, reads that "the counselors recommended that you be admitted in part after reading about your enthusiasm for Ramen noodles. The committee and I are confident you will both stand out and grow stronger as part of the Rochester family."
Related:
Cherry blossom in full bloom at Tongji University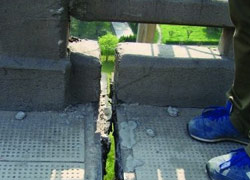 Dangerous-looking bridge expansion joints
Experts said a gap measuring seven centimeters between two piers on the Nanjing Yangtze River Bridge is safe, Nanjing-based Jinling Evening News reported Wednesday.
Nanjing residents recently found a big gap on the bridge, but experts said in an interview that it is an expansion joint, which is designed to allow for continuous traffic between structures accommodating movement and expansion with heat and contraction with cold.
The bridge will undergo maintenance in June.
Related:
Nanjing Yangtze Bridge passes appraisal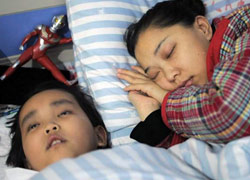 Dead boy's kidney donated to mom
The left kidney of a seven-year-old boy who died of a malignant brain tumor has been transplanted into his mother, who suffered double kidney failure. The operation was Wednesday and the organ has functioned very well for the boy's mother, news.cnhubei.com reported.
The boy died at 4:30 am on Wednesday and the transplant surgery started about five hours later. The boy's other kidney and liver saved another two patients.
Related:
Officials register to become organ donors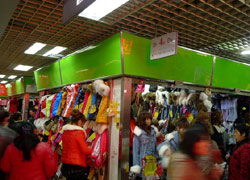 News 'wholesale market to move to Langfang' premature
The news that the Beijing Zoo Wholesale Market, the largest clothing wholesale distribution center in northern China, will be relocated to Langfang, Hebei province, is premature, as the two cities have not reached any agreement on that, Beijing Times reported, citing officials in West District in Beijing.
Related:
Beijing Zoo wholesale market to move out of city center

Officials register to become organ donors
Several high-level officials visited a hospital to register to donate their organs on Wednesday, the website of China News Service reported. The officials registered at Beijing Union Medical College Hospital, aiming to provide support for organ donations in China, the report said. The officials included Chen Zhu, vice-chairman of the Standing Committee of the National People's Congress and a former minister of health.
Related:
System for organ donors tested

171 still waiting for homes after 10 years
A total of 171 people in Zigong are still waiting for their homes to be built after making payments 10 years ago, West China Metropolis Daily reported on Wednesday.
"I paid money for a house that was planned for the downtown area of the city when my son entered a middle school nearby in 2004, but now he has graduated from college and the construction site is still empty," one of the buyers said. The developer said it had no money for the project.
Related:
Rising anxieties for China's property developers