A marathon runner was dressed as a beggar, bikini model steals the show at an auto event, and Xiaomi founder puts his money on Androids.
Express 2-year delivery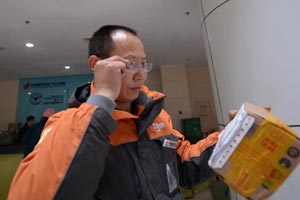 A woman surnamed Zheng in Wenzhou, Zhejiang province, received a mysterious delivery of a mattress that she did not order. After searching her memory, Zheng finally remembered that she had bought the mattress from an online store two years ago, local media reported.
Zheng was shocked by the slow "express" mail service by China Postal Express and Logistics.
Related:
Deliveries surge after online shopping spree

Bikini car model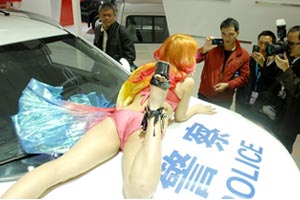 A car model stole the spotlight by bending over the hood of a police car at an auto show held over the weekend in Nanning, Guangxi Zhuang autonomous region.
The model was wearing only a bikini, and visitors gathered around the car to take photos of her.
Related:

US professor in China
Michael J. Sandel, a US political philosopher and a professor at Harvard University, told South Metropolitan Daily that the second-generation rich in China is just luckier than other people, and they should realize it and work to give back to society.
Sandel was on a one-week trip to China and met his fans in Guangzhou.
Related:
Succession proves a tricky art in business

Money on Androids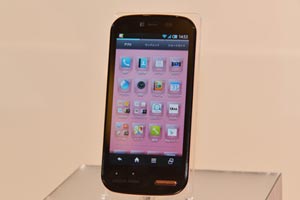 Lei Jun, founder and CEO of Xiaomi, a mobile Internet company since 2010, expects over 50 billion yuan ($82.2 billion) in sales for his company in 2014.
Lei said sales had exceeded 30 billion yuan this year, and Android is the future of smart mobile Internet devices.
Related:
4G indicates stronger economic growth for China

Yunnan 'Ghost town'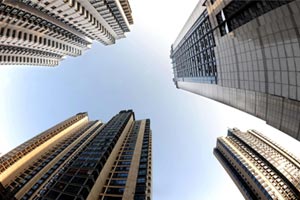 US magazine Foreign Policy recently reported a new "ghost town" in Kunming, capital city of Yunnan province, and it was picked up by a number of Chinese media.
The magazine said Chenggong county has become an empty city because of overbuilding, while the local government denied the "ghost town" allegation and said the county government had a plan to increase the population to one million by 2020.
Related:
'Slowing growth ahead' for property prices

Forbidden City to open new area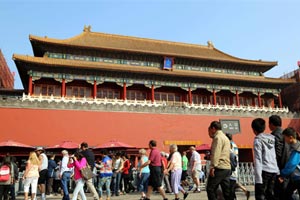 Palace Museum will open the western part of Forbidden City, which had not opened its doors to visitors since 1988.
The area is where the emperor's mother and wives lived. Museum curator Shan Jixiang told the media that the area has many gardens and family halls for worshiping Buddha.
Related:
Forbidden from Palace Museum on Mondays
Download wallpapers of the Forbidden City 
 

Marathon beggar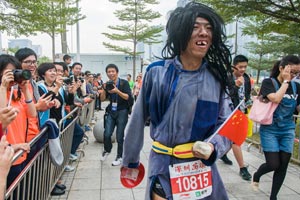 A marathon runner was dressed as a beggar at the Shenzhen International Marathon Competition on Sunday. More than 10,000 people from 30 countries participated.
Related:
Guangzhou marathon to provide portable toilets
30,000 turn out in Beijing Marathon

No apology after attack on toddler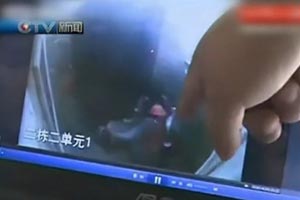 A toddler who was viciously attacked in an elevator in Chongqing hasn't received an apology or visit from the suspect's family, according to the victim's father. The suspect's family has only met with the victim's family to pay the initial medical costs, said Li Shuyong, the father of the victim, Li Xinyuan. 
Related: