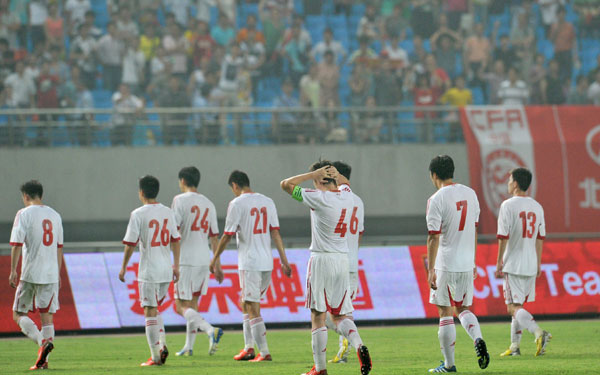 Chinese players leave the field after their 1-5 loss to Thailand in an international friendly in Hefei, Anhui province, June 15, 2013 file photo. [Photo/Xinhua]
A survey by an Indonesian website shows that nearly 80 percent of local people believe the Indonesian soccer team will beat the Chinese team on Friday night.
Some soccer fans even expected that the result would be 20 to 0, and only 14.2 percent of people said the Chinese soccer team will win the game, which will be played in Xi'an, the capital of Northwest China's Shaanxi province, according to the survey by Indonesia's Goal.com.