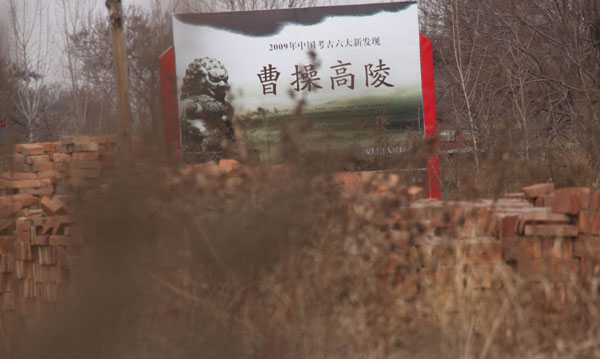 Archaeological officials confirmed that the tomb found in Xigaoxue, a village in Anyang county in Henan province, was Cao's mausoleum.[Photo by Chang Zhongzheng/Asianewsphoto]
Researchers at Fudan University claimed they have decoded the DNA of Cao Cao, a politician and general from the Th ree Kingdoms period (AD 208-280), Xinmin.cn reported.
In 2009, a large tomb was discovered in Anyang, Henan province, which local archeologists claimed belonged to Cao. Many questioned its authenticity and the university team subsequently performed a DNA study.