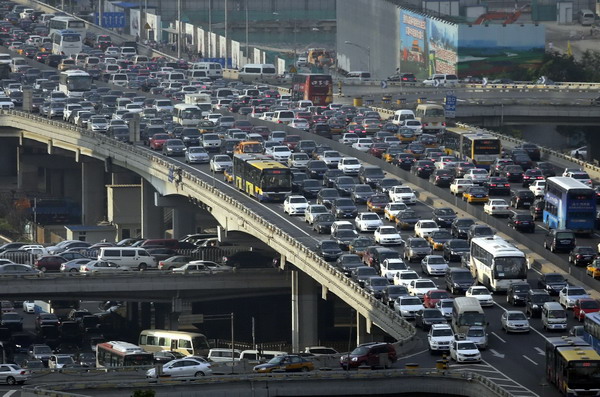 Lines of cars are pictured during a rush hour traffic jam on Guomao Bridge in Beijing. [Photo/Agencies]
As of Saturday, more than 1.77 million people have registered with Beijing's vehicle license plate lottery system to get a purchase permit.
The total, more than 80,000 above October's, is the highest number in 32 months. The increase in applicants is due to the city's new license plate lottery policy, which will slash its new car quota by 37.5 percent beginning next year.