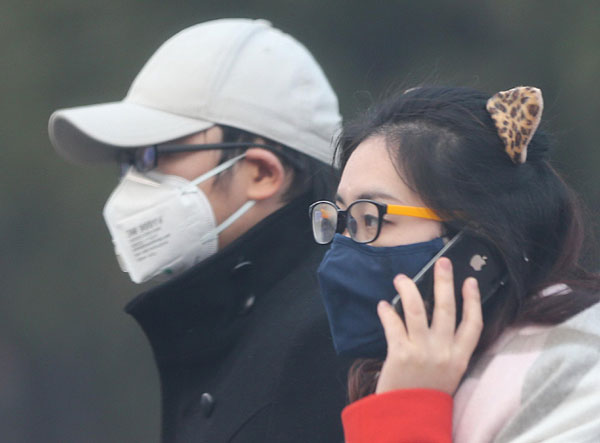 A couple walk in Beijing on a hazy day, Nov 2, 2013. [Photo by Xu Jingxing/Asianewsphoto]
Continuing fog and haze could affect people's reproductive system and raise the death rate, according to a report by the Chinese Academy of Social Sciences.
In some coastal cities, there have been more than 100 foggy and hazy days annually in recent years, and the foggy and hazy weather is expected to be more frequent due to air pollution, the report said.