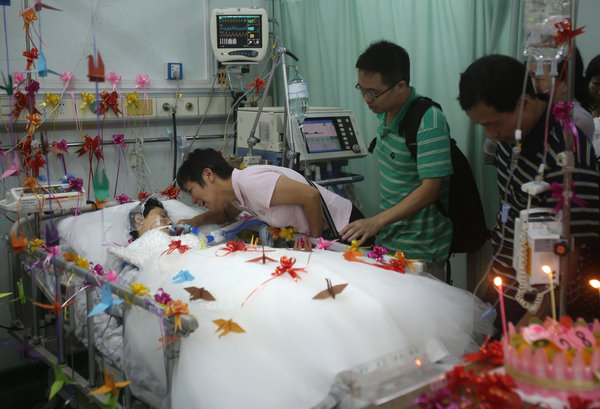 Relatives of Jingjing, the woman in the white wedding dress who was pronounced brain dead, celebrate her last birthday and announce that she will donate her organs voluntarily, Sept 18, 2013. [Photo/CFP]
Huang Jiefu, director of the China Organ Donation Committee and the former vice-minister of health, announced the Hangzhou resolution concerning China's organ transplant system during a meeting on Saturday, Hkwb.net reported.
China's organ transplant system will enter a new phase by utilizing voluntary organ donations instead of relying on condemned prisoners' organs, Huang said.