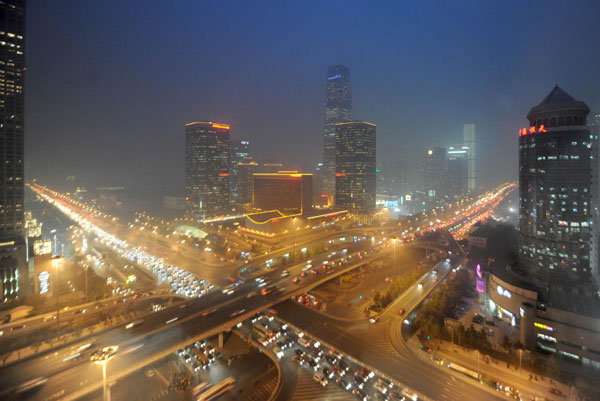 Beijing, Oct 28. [Photo/Xinhua]
Air quality in Beijing will be at hazardous levels on Friday, according to the city's environment monitoring center. It was the second such warning in one week.
The number of days with air quality at levels above light pollution was up to 15 in October, Beijing News said.