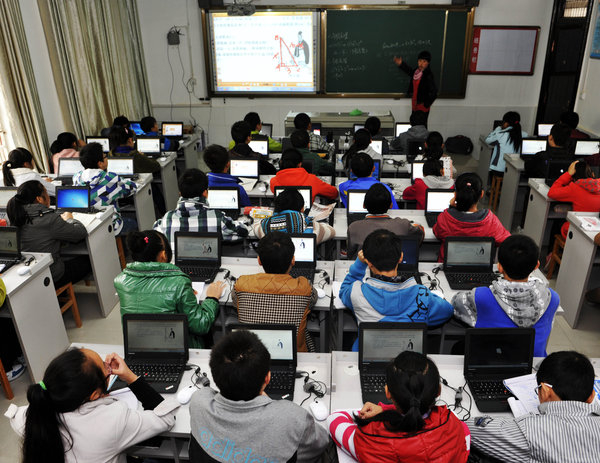 Students from No 1 Middle School in Hanzhong city, Shaanxi province during a math class, on Oct 30, 2012. [Photo/CFP]
The controversial move to lower English language total points in the national college entrance exam (gaokao) in Beijing sparked Chinese Internet users to backlash against what they really hate in the exam - math, a too difficult subject that contains algebra and geometry.
Online voting on China's social networking site Sina Weibo showed more than 70,000 users want math to be "kicked out of gaokao", while only 20,000 said math learning cultivates logic and reasoning.