Rong Guotuan, born in Hong Kong, on Aug 10, 1937, was a Chinese male table tennis player. His family's native home was in Zhuhai, South China's Guangdong province.
He participated in table tennis competitions in Hong Kong as a junior. In 1957, Rong made up his mind to return to China. He won the national championship the following year and was later selected as a member of the national team.
He then won the men's singles title at the 1959 World Table Tennis Championships in Dortmund, the first ever world champion representing the People's Republic of China and China's first table tennis world championship winner. He was later given a hero's welcome home.
After 1964, the Chinese women's team, under his direction, won their first championship at the 1965 World Championships.
During the "cultural revolution" (1966-76), Rong was framed as a suspected spy. He committed suicide on June 20, 1968.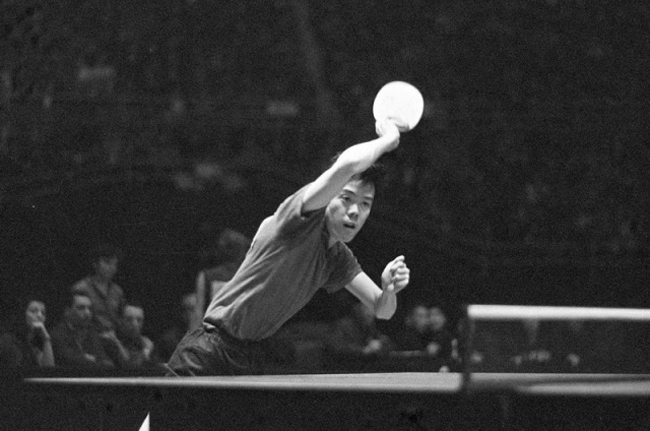 Rong Guotuan, China's first world championship winner, won the men's singles title at the 1959 World Table Tennis Championships in Dortmund, Germany, on April 5, 1959. [Photo/hprc.org.cn]