For most animal lovers, the fleeting dream of owning their very own baby panda will never become a reality, but one US artist may have come up with the next best thing.
Master sculptor, Lee Cross, 21, creates adorable handmade baby animals that are so lifelike they have even fooled people into thinking they are real.
Inspired by the magical Alaskan wildlife that surrounded her childhood home, Cross now creates some of the cutest creatures around, such as wolf and fox pups, baby otters, baby pandas and even white tiger cubs.
Despite never attending a single art class, Cross's incredible skills are entirely self taught and combine sculpture, synthetic fur and stuffing wrapped around a  flexible skeleton to produce loveable soft toys.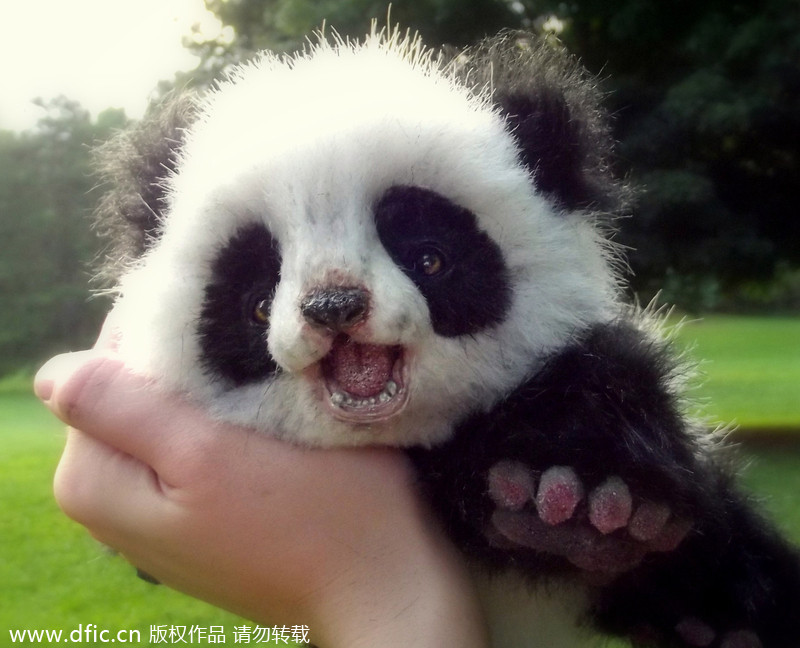 A close up of a baby panda sculpture. [Photo/IC]