Paintings by contemporary artists from North Korea have become the highlight of the spring exhibition of the 17th West Lake Art Fair in Hangzhou, capital of East China's Zhejiang province, May 22, 2014.
The exhibition of selected works by DPRK artists features nearly 200 items. All the 35 artists were chosen by the General Office of the DPRK National Exhibition.
The DPRK paintings present real and vivid pictures, with rich and bright colors.
According to a DPRK exhibition official, the event marks the largest foreign oil painting exhibition the country has ever participated in. 25 of the paintings at the show are regarded as national treasures, and have a high collection value.
The spring exhibition currently has on display art from more than 60 international art institutions and will last till May 26.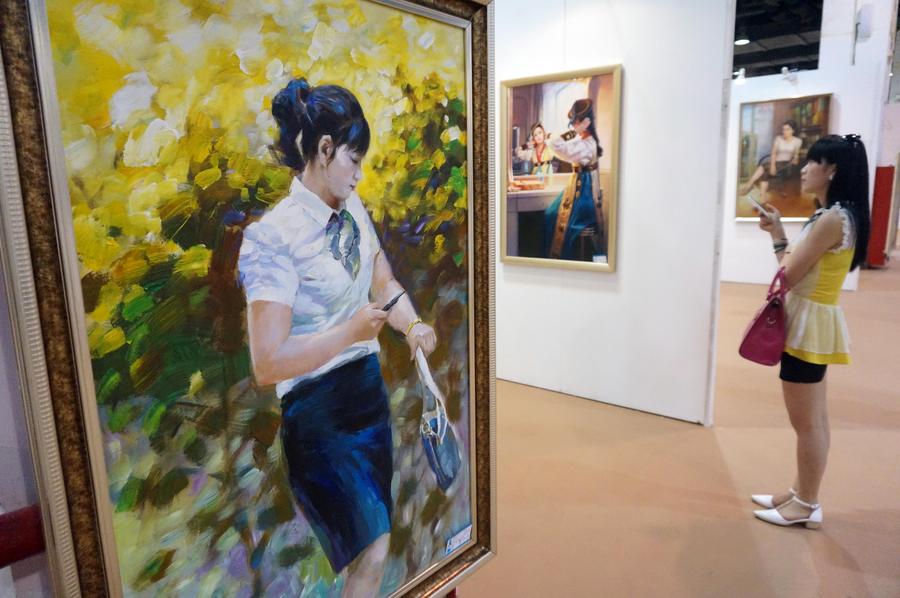 A visitor enjoys an oil painting from the DPRK at the spring exhibition of the 17th West Lake Art Fair in Hangzhou, capital of East China's Zhejiang Province, May 22, 2014. [Photo/Xinhua]