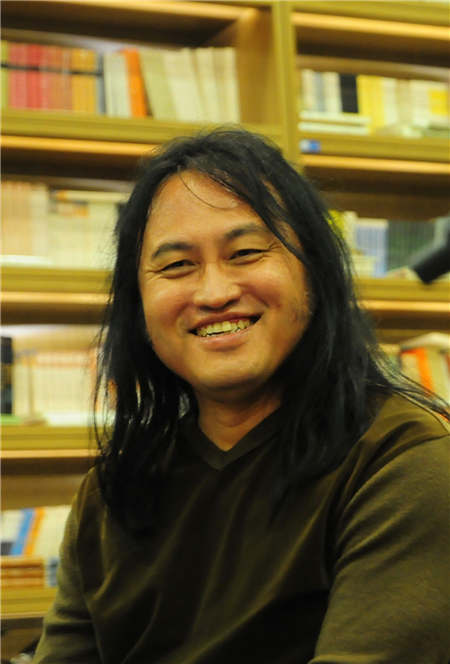 Budapest-based author Yu Zemin. Photos by Xing Yi/China Daily
Yu Zemin is known as the spokesman for Hungarian writers in China's literary circles.
The Budapest-based translator and author has introduced many well-known novelists from the country to Chinese readers through translations and his own writings.
Published earlier this year, Paper Fishbowl is Yu's latest novel. It tells the story of a young Chinese man who moves to Hungary amid its radical changes in the early 1990s.
The protagonist, Situ Jiqing, grew up in a working family in Beijing but rebels at the prospect of living a monotonous life.
Situ grabs an opportunity to run a small business in Russia but ends up becoming an illegal immigrant in Hungary, where his friendships and romances with Hungarians begin.
"I'm not Situ. I haven't stowed away or made a living selling small goods on the street," Yu says during a book talk in Beijing on Sunday.
"But the feeling is real."
Huang Jiakun, a literary agent at Andrew Nurnberg Literary Agency, says: "From the perspective of the growth of a young man, the novel is universal. Whether in China, Hungary, the United States or the United Kingdom, young people all seek their identities from their bodies, cultures and places they live in."
Yu went to Hungary in 1991 without knowing about the country. He couldn't speak a word of the language.
"I just wanted to go out and see the world, and Hungary was visa-free for Chinese," says Yu.
"So I boarded a train to Moscow and another from there to Budapest."
Yu was born in Beijing in 1964. Foreign literature was largely forbidden during his childhood because of the "cultural revolution" (1966-76). Still, he cultivated a love of reading because his cousin was a high school librarian.