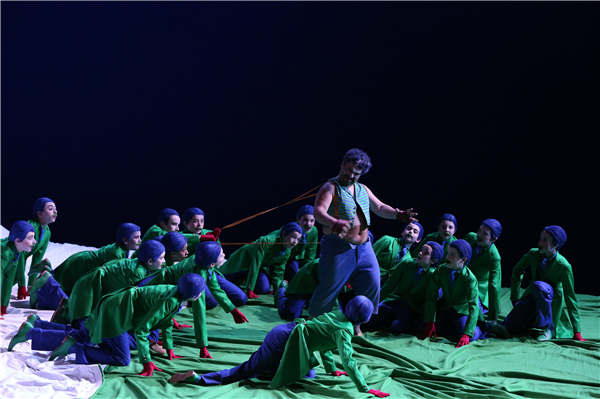 The opera A Midsummer Night's Dream by Benjamin Britten, a leading British composer of the mid-20th century, will be among the 30 performances presented during the Beijing Music Festival, which runs from Oct 9 to 29. Photos provided to China Daily
From Oct 9 to 29, the Beijing Music Festival will present 30 performances, besides lectures, workshops, master classes and kids' concerts. Chen Jie reports
Western classical music in China today faces big challenges from new technology, new media and modern lifestyles. When the Beijing Music Festival was launched in 1998, all the concerts were sold out because fans were eager to see maestros and top orchestras perform live.
But now, as Beijing hosts different types of music festivals and develops more live venues, giving audiences a chance to see a variety of performances, the BMF, the pioneer, is losing out just as classical music itself is losing its allure.
To face this challenge, the BMF is adapting its programs to lure back audiences as well as the sponsors.
From Oct 9 to 29, the BMF will present 30 performances, besides lectures, workshops,master classes and kids' concerts.
More than half of the events will be held in Sanlitun, Beijing's trendy urban enclave.
One of the venues is The Orange at Sanlitun South, which BMF has used for the past few years.
The other is a new one called The Red, which houses an art space, a private club and facilities for chamber music.