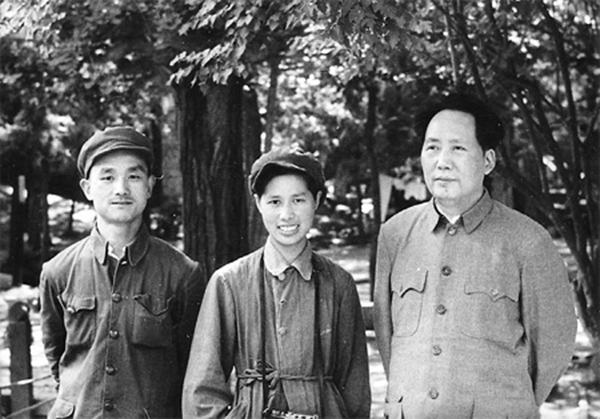 A file photo shows late Chairman Mao Zedong (right) with photographers Hou Bo and her husband Xu Xiaobing. [Courtesy of Hou Bo]
The awards ceremony of the 2016 Pingyao International Photography Festival (PIP) was held in the ancient Chinese city of Pingyao, Northwest China's Shanxi province, on Wednesday, with more than 50 photographers from both China and abroad taking home prizes.
Hou Bo, 92, won the life achievement award, a high-profile prize at the ceremony. He was late Chairman Mao Zedong's official photographer.
From 1949 to 1961, Hou worked as the official photographer for Mao and leaders of the Communist Party of China. Of some 700 published photo portraits of the Chairman, more than 400 were taken by Hou.
Hou was absent from the ceremony, given his old age, but donated his masterpiece photo to the PIP organizing committee. The widely-spread image captures the moment Mao and the new leaders announced the founding of the People's Republic of China on Oct 1, 1949.