The five-day 23rd Beijing International Book Fair is being held in the China International Exhibition Center (Shunyi Venue). More than 2400 publishers from 86 countries and regions are attending, and 300 thousand publications are on display.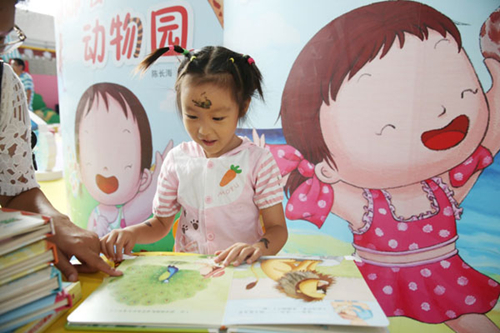 A girl reads a book at the 23rd Beijing International Book Fair.[Photo provided for Chinadaily]
Displays include over 1600 outstanding books and digital publications from Jilin area publishers. It is a good opportunity for the Jilin pavilion to show the advances made in the 12th Five-Year Plan through books publicizing the characteristics of northeast China, such as "Women Team", a story about a women's traffic police team in Liucheng; "My father Cheng Yanqiu", a story about famous Peking opera master Cheng Yanqiu; "Da Guoyi", a Chinese medicine book; and children's literature in Arabic.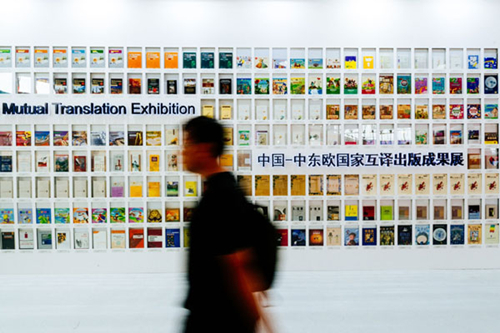 The mutual translation exhibition of central China and East European countries.[Photo provided for Chinadaily]
In response to the challenge "to introduce excellent books to China, and Chinese books to the world", Jilin Publishing Group Co., Ltd. will host many forums about Chinese and foreign literature.
The "Mainland IP International Press Conference and Signing Ceremony", a media research company) arises from cooperative plans by Jilin Publishing Group Co. and IlluSalon to collect IP-protected illustrators' images from Mainland. It is an effort by Jilin Publishing Co. to produce more works using IP components.
Two other features of the fair will be diverse events held by Jilin Science and Technology Press and Northern China Women & Children Publishing House in cooperation with Korean and Italian publishers respectively, and "My friend from the forest", – a Hu Donglin children's literature seminar on literature's worth in expressing social values and environmental protection concepts.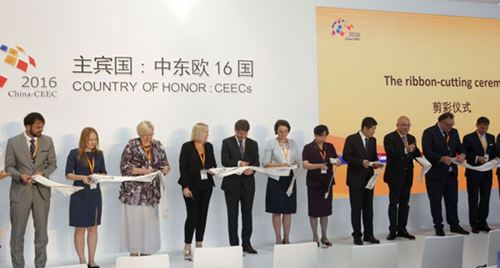 The ribbon-cutting ceremony at the 23rd Beijing International Book Fair in Beijing.[Photo provided for Chinadaily]