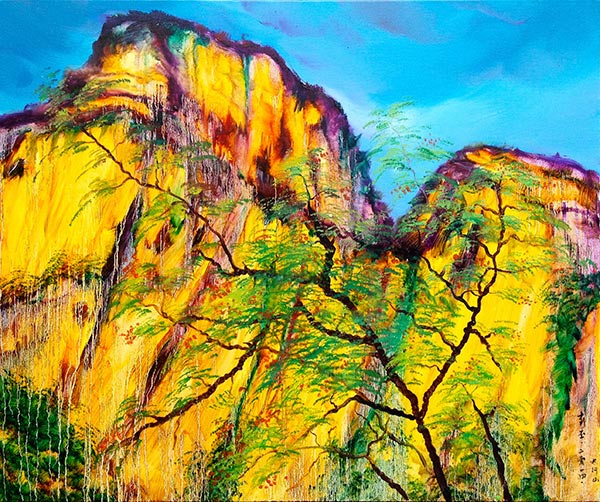 A painting by Peng Pi. [Photo provided to China Daily]
A lithograph graduate of Guangzhou Academy of Fine Arts, Peng Pi, 32 and based in Beijing, has been painting on canvas. His productivity has resulted in several oil painting and lithograph series over the past decade.
His upcoming solo exhibition, titled Wildness and Calmness, at Beijing's First Sound gallery, shows his latest development in oil painting, displaying a dozen works inspired by his travels in Southwest China's Yunnan province.
The rich color scheme and carefree strokes bring the audience into the wild forest, underlying which the painter expresses his solitude attitude toward the buzz of city life and search for inner tranquillity.
The exhibition will run from Sept 3 to 9.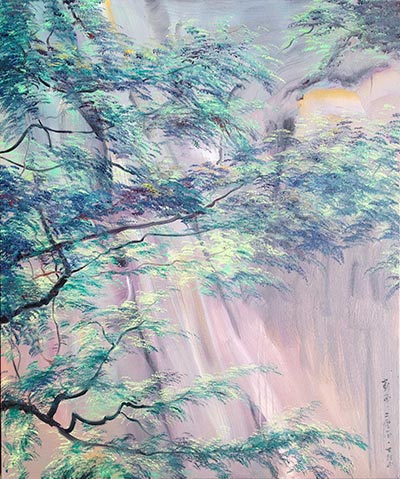 A painting by Peng Pi. [Photo provided to China Daily]
Related:
G20 themed art welcomes the summit