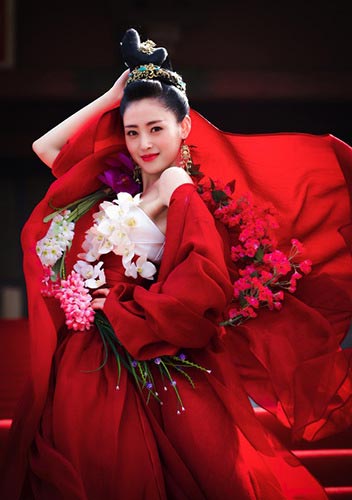 A still shot from Go Princess Go. [File photo]
Five hit online dramas were removed from the Internet yesterday, causing a stir among fans and in the industry.
Go Princess Go, The Lost Tomb, The Death Notice, Blind Spot and Criminal Minds were all taken off their respective video streaming sites.
"Roughly six popular online dramas were reported and screened. Two were halted permanently, and the rest will be screened again after the necessary alterations. Violence, nudity and superstitions were the main targets. There will be a meeting specifically on online dramas during the Spring Festival. What will happen after then? We'll have to wait and see," wrote Sina Weibo user Xiushou2000, a prominent figure in the film and television industry. The sixth online series refers to Wu Xin: The Monster Killer, aside from the five aforementioned dramas.
As of today, Wu Xin: The Monster Killer is the only series that can be watched online.