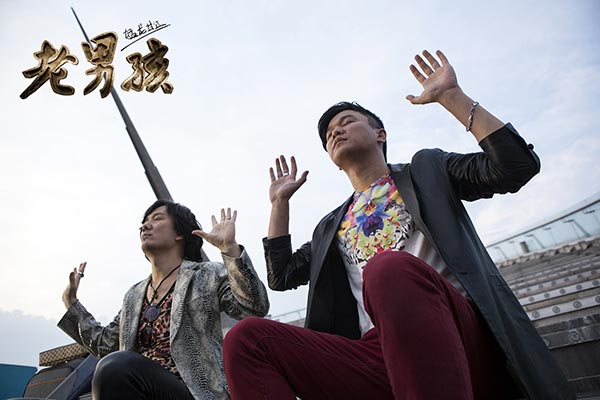 Old Boys: The Way of the Dragon is a film developed from a short video uploaded on Youku before striking it big at the box office. [Photo provided to China Daily]
When 49-year-old Victor Koo took center stage at a meeting in Beijing earlier this month, he was not wearing his usual suit and tie. Instead Koo, better known in China as Gu Yongqiang, was dressed in a casual T-shirt and jeans, and the changes are not set to stop at his wardrobe.
The founder of Youku.com, one of the world's first major video sharing websites, pre-dating even YouTube, is preparing to shake up the online entertainment industry-again.
At that Beijing meeting, the 2,000 attendees were surprised to learn that Koo plans to re-name his company, Heyi Group, which literally means "combination with one". The name is not entirely out of the blue. It was the company's original moniker before Youku propelled it to super stardom.
Koo promises more big changes are on the way-changes that will impact the company even more than its 2012 merger with its competitor, Tudou.com.
"The time of one-directional online videos will come to an end," Koo says.
"The entertainment industry will step into a new era centered on 'personal channels'."
When Koo talks about "personal channels", he is referring to about 10 million users uploading videos to his website in the past one year.
He says the group will invest more than 10 billion yuan ($1.6 billion) in the next three years to nurture content initially created online. This kind of content currently attracts about 10 billion clicks on Youku every month.
"The value of sales of copyrighted material will fade in the online video industry," says Koo. However, he does not intend to stop streaming popular TV programs and films. Heyi Group has simply changed its focus to turn its nearly 600 million users into creators.
"You can pay a lot of money to buy the rights of popular TV shows to increase website traffic, but those watchers are not loyal to the website."