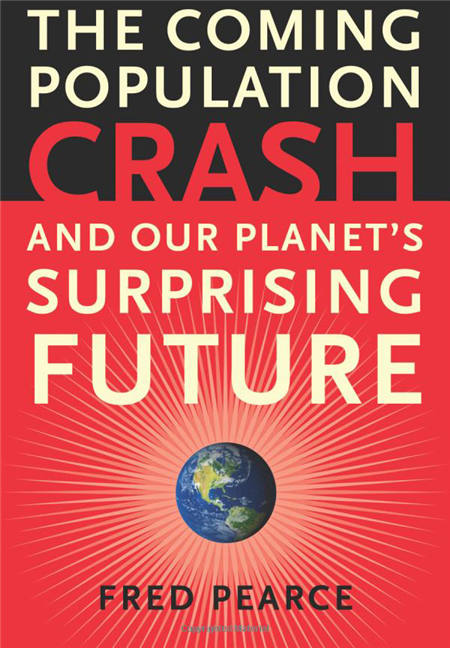 Photo provided to China Daily
In late October, China announced an end to its one-child policy, opening the door to all couples to have two children.
This change has not scrapped the family planning policy altogether, but it reflects a growing concern with slow population growth and its negative repercussions.
While an aging population and a shrinking labor pool are among main domestic motivations for the change in the decadeslong one-child policy, theories about emerging trends in population have also contributed to the dramatic change in perception about population in China and elsewhere.
In The Coming Population Crash and Our Planet's Surprising Future, English author, journalist and environment consultant of New Scientist Fred Pearce says instead of the threat of population overgrowth that people born in the 1970s heard so much about, we are actually facing a population crash somewhere on the horizon.
Pearce says women are now able to take greater control of their reproductive lives.
He writes we are moving from a world where women have lots of children in the hope a couple survive, to a world where we can expect them to survive.
"This is the first time in history that they do, pretty much worldwide," Pearce says.
The change, he believes, is empowering for women, as the pressure on them from men to stay at home and have children is much less, because the next generation is much easier to secure.
Women are increasingly doing other things in their lives beyond raising kids.
He found fewer women want large families today. Even in countries like Italy, where the Catholic church does not encourage the use of contraceptives, family sizes are shrinking as nuclear families are weary of large families and the complex dynamics that characterize traditional large families.