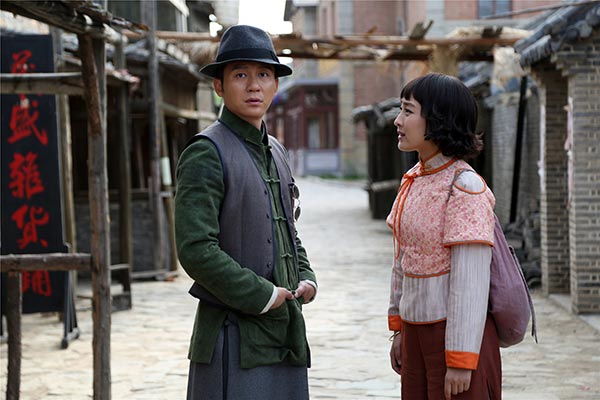 Actor Li Chen and actress Ma Su. [Photo provided to chinadaily.com.cn]
In an age dominated by the Internet, even the traditional TV series industry seeks to cater to the rising trend.
Producers of an upcoming TV series, Xiucai Encounters Soldier, recently announced that it will be premiered on Aug 5 by Beijing Satellite TV and Youku Tudou, one of China's biggest video streaming platforms. The release is regarded as an effort to reach a broader audience, especially viewers in their 20s and 30s, who are more accustomed to watch programs online.
Some footage featuring a number of scenarios with "exaggerated performance" will be uploaded to Youku Tudou, and Web users can practice dubbing with a special software.
Viewers are invited to voice-over any of the lead roles in the series, and the best amateur performer will be awarded an invitation to participate as an "Eastern Egg" involved with the last episode to be screened, according to the Beijing Satellite TV.