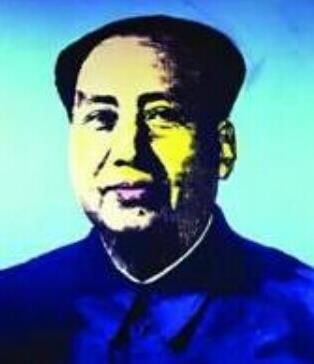 Andy Warhol's Portrait of Mao. [File photo]
6. Joseph Lau, Portrait of Mao, $17.3 million.
Joseph Lau, who started collecting more than 30 years ago, is known for his collection of modern and contemporary art, especially for collecting Andy Warhol's work. He bought an iconic portrait of Mao by Warhol for $17.3 million at Christie's New York in 2006.