An impoverished village visited by China's party chief has received 300 million yuan ($48 million) in poverty relief funds just weeks after Xi Jinping visited the county vowing to help the poor.
Fuping county in Hebei province was one of the first destinations Xi visited after he took office, vowing to continue reform and opening up.
Nestled deep in mountains, the area is classed as "especially impoverished" by the country's standard, with local people's income under 1,000 yuan ($160) a year.
The funding is 1.5 times the amount the county has received in nearly two decades.
According to Luotuowan's Party branch secretary, Gu Runjin, Xi "randomly" walked into households in the village during his trip on Dec 30.
"He's very concerned about people's livelihood," Gu said, recalling Xi's questions to villagers.
During his trip, Xi said that a moderately prosperous China won't come if people in rural areas, especially poverty-stricken regions, can't live a well-off life.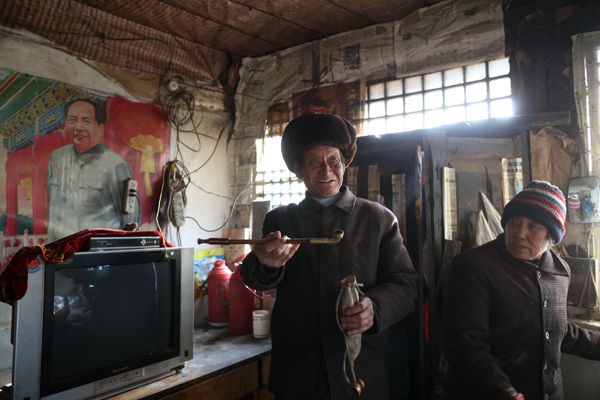 Villager Tang Rongbin, who has been visited by Xi, talks at his house in Luotuowan village, Fuping County, Dec 31, 2013. [Hou Shaoqing/Asianewsphoto]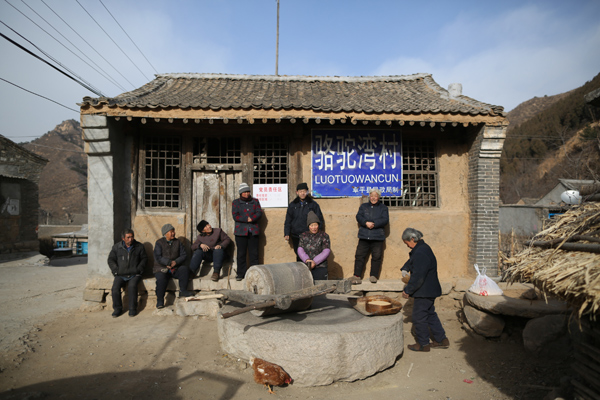 Villagers grind soybeans at a yard in Luotuowan village, Fuping County, Dec 31, 2013. [Hou Shaoqing/Asianewsphoto]