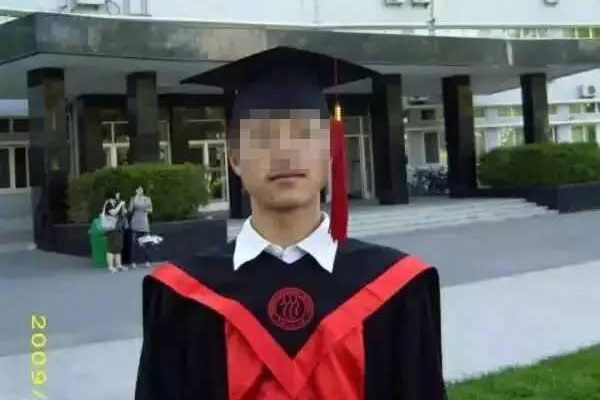 Lei Yang. [File photo from web]
Beijing police on Wednesday denied using excessive force on a man who died in police custody after he was detained on suspicion of soliciting prostitution.
Lei Yang, 29, was stopped by police officers in plain clothes at a foot massage salon in Beijing's Changping district at 9:14 pm on Saturday night, a police statement said.
Officers were monitoring the salon after receiving tips that it was involved in prostitution, the statement said. Lei refused to cooperate, tried to escape, bit officers and knocked down the mobile phone that was being used to record the incident.
He was eventually subdued and placed in a car, the police said.
Xing Yongrui, deputy head of the Dongxiaokou police station under the sub-bureau of Changping district, who was present during the incident, said it took two police officers and four auxiliary officers about 20 minutes to subdue Lei because he tried to escape the scene.
After Lei was taken into a car, he jumped from the back seat to the front seat, kicked the driver and forced the car to stop, the statement said. He then jumped out the car, fleeing while shouting, "fake police".
Police recaptured Lei, handcuffed him and put him into another vehicle with Xing.
En route to the police station, Xing said, he noticed something wrong with Lei as he had "stopped resisting and was very quiet". Lei was taken to a nearby hospital at 10:05 pm and pronounced dead at 10:55 pm.
Xing told People's Daily there was no excessive force used during the whole process, and that proper procedures were followed in line with the law.
Gao Chunzheng, an officer at the sub-bureau in Changping district who was in charge of a preliminary investigation on Monday, said all evidence was obtained legally.
Gao said DNA collected from a condom found at the scene matched Lei, and that statements from other suspects who were detained, including a woman who allegedly provided sex to Lei, also supported the police suspicions.
Lei admitted to the police that he paid 200 yuan ($30.8) for services he received at the salon, Xing said.
Lei's wife questioned the three-hour delay between Lei's death and her being informed of it. She said she made more than 40 phone calls to Lei after he failed to meet relatives at Beijing Capital airport as planned.
She said she was informed by police about Lei's death at about 1 am.
Police said the delay was due to problems confirming Lei's identity. His phone and wallet had been dropped and scattered in the grass near the spot where he was detained. After his death, police scoured the scene again and found the phone was ringing and answered it.
On Wednesday, some alumni from Renmin University of China, from which Lei graduated, published an open letter online, saying they were stunned and angry about Lei's death. They called for a transparent investigation.