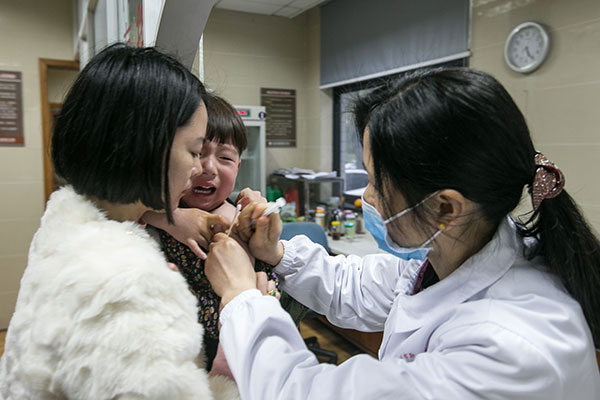 A patient receives rabies vaccine injection at Hangzhou hospital, March 22. [Photo/VCG]
A circular released by Hangzhou Centers for Disease Control (CDC) on March 22 said 16 centers at the district and county levels and vaccination clinics did not buy vaccines from people involved in the Shandong scandal.
All vaccines were purchased from the provincial disease control and prevention center in Zhejiang.
Vaccines are required to be adequately refrigerated, transported and stored in appropriate conditions. Hangzhou related bodies have monitored and ensured that they stored in appropriate conditions.
A mother and daughter from East China's Shandong province have been arrested for allegedly selling improperly stored or expired vaccines worth 570 million yuan ($88 million) since 2010.
The police said they have already started to trace all the children and adults in 18 provinces that used the suspects' vaccines in order to give them the correct medications.