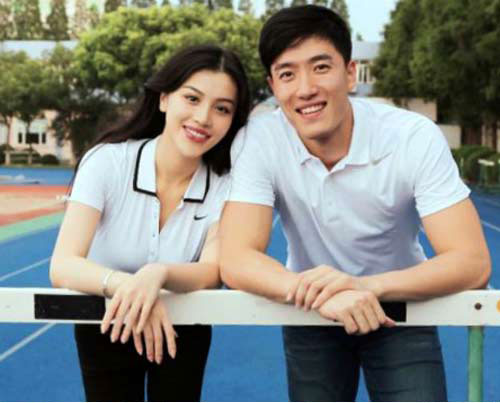 Liu Xiang (right) and Ge Tian in a photo was posted on the star hurdler's Tencent Weibo account. Liu Xiang announced on his Sina Weibo that he had divorced his Ge Tian on June 25, 2015, ending their 290-day marriage. [File Photo]
"From my more than a decade of work experience in certifying people's divorce, I just feel that it's now too easy and too convenient for people to get a divorce, though we are legally forbidden to set up a divorce quota," said an anonymous senior staff at a marriage registration office.
With the intention of saving more families from reckless divorces, the marriage registration office asked couples to book their divorce one week in advance in Cixi city, East China's Zhejiang province, in 2012, and the marriage registration office in Xi'an, Northwest China's Shaanxi province, rationed the divorces it will process daily to 10 to 15 in 2014.