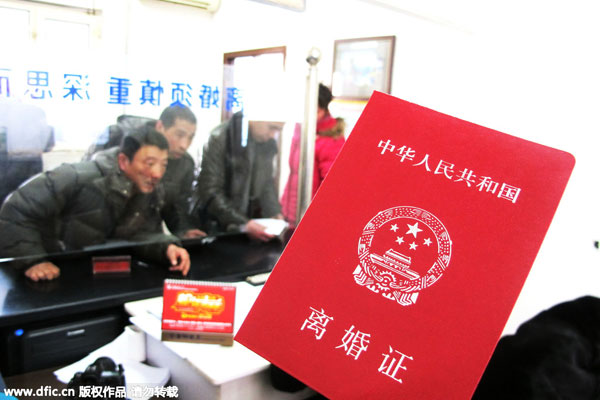 Chinese couples queue up to apply for divorce at a marriage registration center in Harbin city, northeast China's Heilongjiang province, March 6, 2013. [Photo/IC]
Besides, some couples choose to fake their divorce so as to enjoy various favorable house purchase policies that are entitled only to first-house buyers. By divorcing and leaving all the properties to the other spouse, one spouse can purchase their "first house" with lower percentage of down payment and lower interest rate. Most couples get remarried after the transactions of the houses is completed.
Whatever the reasons behind divorces, some Internet users believe that couples should be able to divorce whenever they want because the freedom of divorce is a sacred right endowed to Chinese citizens by the marriage law, and that the marriage registration offices should increase their efficiency to guarantee the right to divorce to their people.
However, others believe that time can allow couples to calm down to have second thought about their move.