BEIJING - China's IT giant Lenovo has surpassed US-based Hewlett-Packard, or HP, as the world's largest PC maker in market share, a research firm report shows.
According to the third quarter estimate report released by the US-based Gartner on Wednesday local time, Lenovo's PC market share is estimated to surge 9.8 percent year on year to 15.7 percent, 0.2 percentage point higher than that of HP.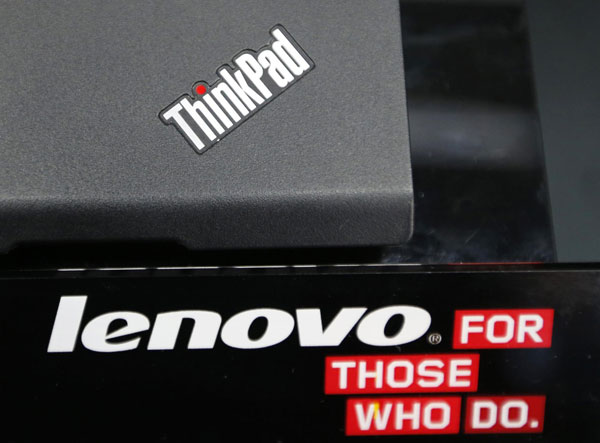 The ThinkPad maker Lenovo's logo is seen at an electronics shop in Tokyo in this Sept 5, 2012 file photo. [Photo/Agencies]
Research firm IDC said in a research report that Lenovo's PC sales volume is expected to jump 15.7 percent to a record high of 13.8 million in the third quarter, but its market share will remain 0.2 percentage point below HP's.
It said Lenovo has been the PC maker with the fastest growth over the past three consecutive years.
"Although competition was fierce in the PC market, I firmly believe there is still room for continuous profit growth," said Yang Yuanqing, chairman and CEO of the Lenovo Group.
Yang said becoming a leading enterprise in the PC market is just a milestone during the company's development, as it is also looking to become a leader in other markets, such as the smartphone market.