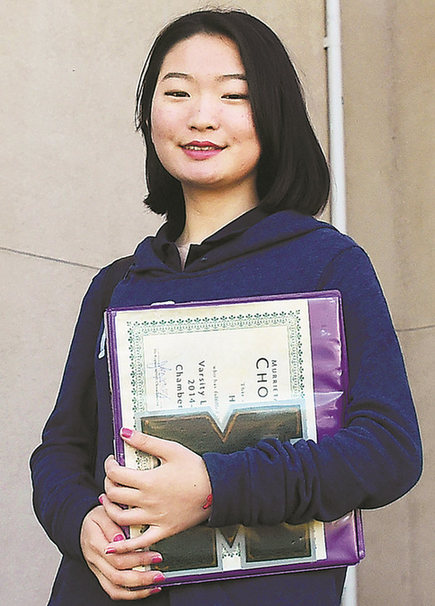 Zhou Hailun, 17-year-old studying in California
Growing up on the Chinese mainland, Zhou Hailun always knew that she would finish her high school education in the United States, whatever the cost.
"That's what everybody does," said the 17-year-old from Sichuan province, who has spent the past two years studying in California and will graduate this spring. "My father's friends all sent their kids abroad, so that was the trend."
Zhou is among a growing number of Chinese teens who are flocking to US high schools, looking for a Western education and a competitive edge in gaining admission to US universities and then finding a job back home.
But the pursuit of the American dream can quickly turn into a nightmare, experts warn, as many of these so-called parachute kid live in the US with little parental supervision and can end up in trouble — and even in prison.
"It's a huge industry," said Joaquin Lim, who runs a company that helps place Chinese students in US schools. "The last figure I read put it at $25 billion."
Of nearly 1 million international students enrolled in public and private institutions in the United States in 2014 and 2015, about 304,000 — or 31.2 percent — were from China, according to the Washington-based Institute of International Education.
About 30,000 of those students attended secondary schools, compared with fewer than 1,000 a decade ago.
The majority of these "parachute kids" ages 14 to 19 end up in Southern California. For the most part, they attend Catholic or Christian schools because of restrictions by the US government on the number of foreign-exchange students enrolled in public schools.