Villagers forced to hand property ownership to wives as computer can't handle surname; snakes give Jilin residents the shivers and wrongly convicted man seeks restitution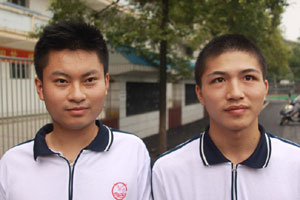 Heroic students gain university places
Student heroes Liu Yanbing and Zheng Yiyong have been admitted by Nanchang University and Jiangxi University of Finance and Economics respectively, according to Beijing News.
Both universities have agreed to waive tuition fees and living expenses. The universities were chosen after discussions between the Jiangxi Recruitment Office, the candidates and their parents, taking into account their preferences and final marks.
The pair were seriously injured while protecting other passengers on a bus from a knife-wielding assailant and unable to attend the college entrance examination last month.
Related:
Trending:University of Macau offers admission to Good Samaritans

Role model seeks redress
Wu Zhongxing, a former role model in Gansu province, has been acquitted of bribery after being imprisoned for eight years, the Lanzhou Morning Post reported.
Wu is now seeking state compensation in the sum of 2.86 million yuan ($457,886) and a public restoration of his reputation together with an apology from the relevant department.
Related:
China's altruism role model gets cartoon treatment in changde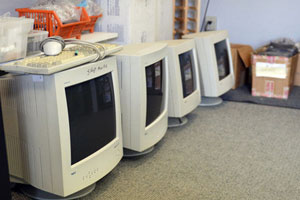 Ownership change due to computer glitch
More than 1,000 locals from a village in Huaiyuan county, Anhui province have to put their properties in their wives' names because their surname cannot be typed into the computer system to be registered, anhuinews.com reported.
Chi, a surname written in traditional Chinese, cannot be found in the simplified Chinese font in the computer system. The locals have difficulties in traveling, wealth management and education, because a full name is required for most computer-based services.
Related:
Simplified Chinese words to be standardized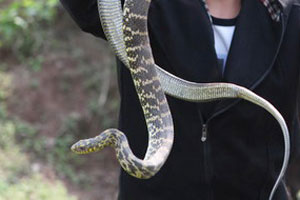 Residents shocked by 100 snakes
More than 100 snakes have appeared as if from nowhere in a residential community in Jilin city, Jilin province, chinanews.com reported.
Residents neighborhood tried to catch as many as possible with the help of local police, while some escaped.
A sign urging caution has been hung in the area and an investigation is underway.
Related: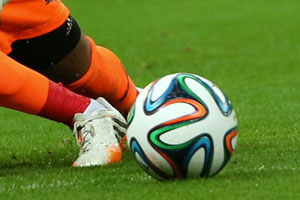 Soccer tests aimed at boosting students' fitness
Beijing plans to give soccer tests to primary and middle schools students every year in an effort to improve their physical fitness, a local education official told the Beijing News.
The plan has been reported to education authorities, who are expected to approve the tests this year, said Ma Ling, director of the PE education institute with Beijing Academy of Educational Sciences. Under current rules, primary and middle school students have to pass tests in running and the standing long jump every year.
Related:
100kg ice cream soccer ball in Guangzhou

Man learns wife is 12 years his senior
Five years after he tied the knot, a man surnamed Zheng discovered that his wife was 12 years older than him, Today Morning Express reported.
Zheng, who met the woman online, also discovered that she was a saleswoman and had a son from a previous marriage. The woman had claimed that she was an undercover government official and she had never mentioned her son. Zheng divorced the woman.
Related:
Man gets death, wife given life in prison for minor rape

Girl has second 'heart' beating near navel
A 2-year-old girl with a heartlike organ beating beside her navel recently received the first of two surgeries to fix the deformity.
The beating part is not a real heart, but an extremely rare diverticulum, a malformation of her heart that palpitates in accordance with the real one, according to her doctors at the Daping Hospital of Third Military Medical University. Only 7 out of 1 million people have this congenital defect, said Zhong Qianjin, director of the hospital's cardiovascular surgery department.
Related:
The girl with a sociopath's heart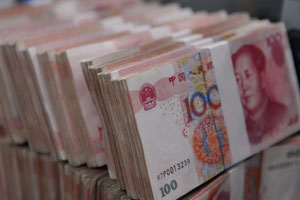 Man tricked into turning over 17 million yuan
A State-owned enterprise's financial department manager named Huang in Wuhan was recently arrested on suspicion of turning over, without authorization, 17 million yuan ($2.74 million) in company funds to a group of swindlers who tricked him over the phone, Yangcheng Evening News reported.
The swindlers talked him into believing he was involved in a drug-related investigation, and Huang sent them the money in 17 transfers, 1 million yuan at a time.
Related:
Swindler learns his targets are police officers