Jaywalking down by 50 percent in Hubei after unique punishment rule. Flooding traps scores of tourists in Luzhou. And a teenager in Henan province confesses to killing two 5-year-old girls.

Teacher attack in book splitting revelry
Six students who allegedly attacked a teacher and injured his head have been put under investigation, Shaanxi-based Huashang Daily reported Tuesday.
The incident occurred on May 30, when some senior students in a high school in Changwu county, Xianyang city of Northwest China's Shaanxi province, split books to celebrate the last school day before the national college entrance exam. The 50-year-old teacher, surnamed Cao, was allegedly beaten with mop rods by the six, while he was trying to stop the frenzy.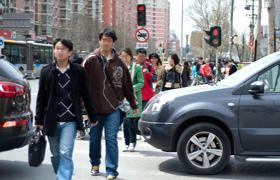 Jaywalkers required to catch next violator
Jaywalkers who are caught in Hanyang, Central China's Hubei province, are required to stand watch on the street until they catch another jaywalker, according to a new regulation enacted by local chengguan, or urban management officers, Xinhua reported.

Local authorities said they have seen a 50 percent drop in jaywalking incidents since the new rule went into effect last week.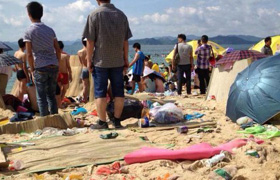 Holiday left bay rubbish-strewn
Photos of garbage littering Shenzhen Bay after the three-day Dragon Boat Festival went viral online, as web users lamented uncivilized tourist behavior.
The photos of Shenzhen's Dameisha Seashore Park were published by Shenzhen Internet regulating officials on their official Weibo account on Monday.

Teenage killer
A 16-year-old boy has confessed to killing two 5-year-old girls on Saturday in a village in Pingdingshan city of Henan province, Dahe Daily reported Tuesday.
Police said the teenage boy surnamed Lv had confessed to strangling the two girls before burning their bodies at home. They didn't reveal why he committed the crime. The case is still under investigation.

Chengguan help melon farmers
Chengguan, or urban management officers, in Nanjing's Liuhe district are helping farmers sell watermelons, Jiangnan Times reported on Monday. The officers have provided 71 stalls for melon farmers, and more than 100 metric tons of melons have been prepared for the market since May 1. However, due to a lack of sales channels, many of the melons have either rotted or been used as pig feed.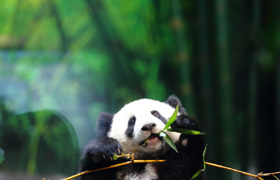 Panda with prophecies
China Conservation and Research Center for the Giant Panda (CCRCGP), based in Sichuan province, will organize panda games during the 2014 FIFA World Cup as a way to foresee soccer competitions results, sc.xinhuanet.com reported Tuesday.
The pandas' activities will include food choosing, tree climbing and running races, and the games will be broadcast on CCRCGP websites.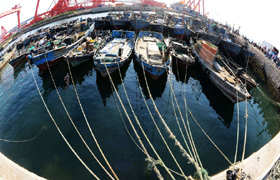 Halt to fishing begins for Bohai, Yellow seas
The annual fishing ban in the Bohai and Yellow seas started on Sunday and will last until Sept 1, one month longer than in previous years, China News Service reported. For enhanced surveillance, the border patrol in Yantai city of Shandong province will use for the first time marine radar, which will let guards monitor the seas 24 hours a day.

Scores of tourists trapped by floods
More than 140 tourists were trapped by flooding at a scenic area in Luzhou on Monday, local media reported. No casualties had been reported by Monday afternoon, local news portal lzep.cn said. Rescuers brought between 70 and 80 tourists to safety. The flooding also hit Zihuai scenic area early on Monday, sweeping away several vehicles, the report said.